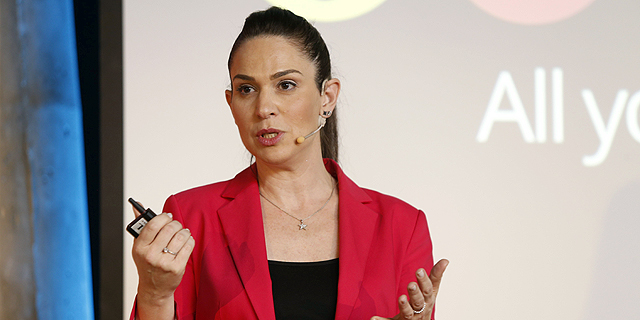 From Eye-Tracking to Break-Up Monitoring, Love Tech Can Be the Next Big Thing
Algorithms are already changing the way we manage our love life, but future technologies may make them more satisfying
Keren-Or Grinberg
|
15:35 15.02.2018
Eye-tracking and social analytics technologies could mark the beginning of the LoveTech business, Venture capitalist Uri Adoni, a partner at Jerusalem Venture Partners (JVP), said Wednesday. Mr. Adoni was speaking at an event by Calcalist and Leumitech, the technology banking arm of Israel-based Leumi Group, held at the Tel Aviv co-working offices of Labs.
For daily updates, subscribe to our newsletter by clicking here.
Originally designed to measure engagement with smartphone and tablets, eye-tracking technology by Israeli startup Umoove could be repurposed for use in dates, to measure the level of interest and signal to clueless men and women that time is right to change subjects in a conversation, Mr. Adoni said.
Mr. Adoni also mentioned Personity, one of JVP's portfolio companies, which developed software that analyzes social media photos and provides personality assessments, primarily to human resources departments, as a potential LoveTech company. "This could be very valuable for dating sites," he said, adding that a "popular dating site" has already expressed interest in the technology.
"The chance of meeting 'the one' is lower than 1:562," said Liat Yakir, a researcher of neuroscience, cell biology and molecular biology at the Weizmann Institute of Science. "For a perfect match, there are biological, psychological, social, genetic and cultural parameters," Ms. Yakir said speaking at the event, adding that scientists have been able to predict sexual attraction based on genetic compatibility and our sense of smell.
LeumiTech CEO Yifat Oron talked about the matchmaking technologies of the future, saying that it is possible that in the future couples will be matched based on their genetic compatibility. Ms. Oron also said it is possible that Facebook will introduce a matchmaking feature in the future.