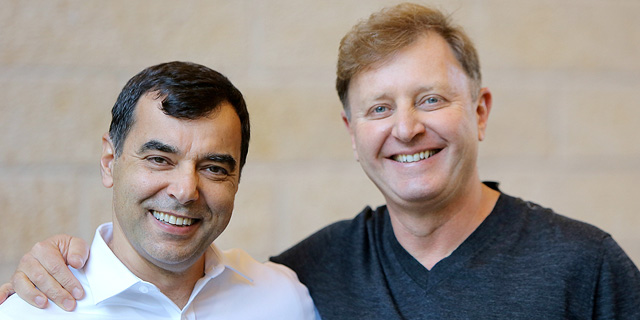 OrCam's Investment Notice Omitted Investor's Interests
On Tuesday, the visual aid company set up by Mobileye's founders raised funding at a $1 billion valuation
Raheli Bindman
|
10:56 21.02.2018
On Tuesday, visual aid company OrCam Technologies Ltd. announced it has raised $30.4 million from Israel-based pension fund Meitav Dash Investments Ltd., Israel-based Clal Insurance, and other investors, according to a company valuation of $1 billion. But Meitav Dash's participation in the round may have involved a conflict of interest the fund failed to disclose appropriately.
For daily updates, subscribe to our newsletter by clicking here.
Jerusalem-based OrCam, which develops and manufactures visual aid devices for the blind and visually impaired, was founded in 2010 by Mobileye co-founders Ziv Aviram and Amnon Shashua. One of OrCam's major early investors is the BRM group, a private investment fund. Meitav Dash, which manages over $32 billion, is owned by founder Zvi Stepak and BRM.
One manager at a rival pension fund, who spoke to Calcalist on condition of anonymity, said that with companies such as OrCam one usually needs to push to participate in investment rounds, and he would've gladly participated had he been approached. Another stated that if Meitav Dash was the only institutional investor participating the investment might have seemed problematic, but since Clal Insurance participated under the same terms the valuation seemed "objective," although the person added that since the money came from member pensions a fuller disclosure of the details was in order.
Other industry personnel, speaking on conditions of anonymity, said they have been approached regarding participation in the round according to a lower company valuation, but declined after considering the lower valuation as overblown.