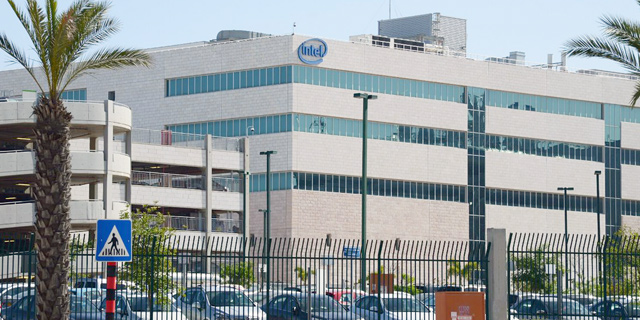 CTech's Daily Israeli Tech News Roundup
Intel plans to expand chip manufacturing in Israel with $5 billion investment. Intel leads $50 million investment in public transit app Moovit
Intel plans to expand chip manufacturing in Israel with $5 billion investment. Intel is planning to purchase new machines for its 10-nanometer production lines, build new clean rooms, and hire hundreds of new employees for one of its Israeli chip fabrication plants in Israel. The new expansion comes on the heels of a previous $6 billion production expansion project at the same facility.
Read more
Intel leads $50 million investment in public transit app Moovit. The free app offers real-time public transit information to a global user base of over 120 million people in 2,000 cities and 80 countries. Possible collaborations between Moovit and Intel's Mobileye in the field of autonomous vehicles are being examined. Read more
Boeing partners with Israel's national carrier EL AL on innovation. Boeing invested in EL AL's venture arm Cockpit Innovation. In November, Lufthansa Systems, the IT subsidiary of the German airline company, announced a similar partnership with the Israeli carrier.
Read more
OrCam's investment notice omitted investor's interests. On Tuesday, visual aid company OrCam Technologies announced it has raised $30.4 million from Israel-based pension fund Meitav Dash Investments and other investors, according to a company valuation of $1 billion. But Meitav Dash's participation in the round may have involved a conflict of interest the fund failed to disclose.
Read more
Teva no longer provides a timeline for recovery. When Teva Pharmaceutical Industries published its second quarter reports for 2017 in August 2017, the company said it expected its revenues and operating profits from its U.S. generic business to see moderate growth in 2020. In its annual reports for 2017, published earlier this month, Teva did not provide any timeframe for its recovery. Read more
Software testing company Qualitest to recruit 100 employees in Israel. Qualitest provides automated and manual software testing services for companies including Google, Microsoft, and Intel. QualiTest currently has around 4,500 employees worldwide, 1,500 of them are working out of the company's two Israeli offices.
Read more
Netanyahu turmoil grows as new allegations surface. In an offshoot of the proliferating investigations against Israeli Prime Minister Benjamin Netanyahu, Israeli police announced Tuesday it is investigating whether one of Mr. Netanyahu aides has attempted to bribe an Israeli judge into dropping a case against wife Sara Netanyahu in exchange for an appointment as the country's attorney general. Later that day, the police said a former confidant turned state witness and is willing to testify against Mr. Netanyahu. Read more