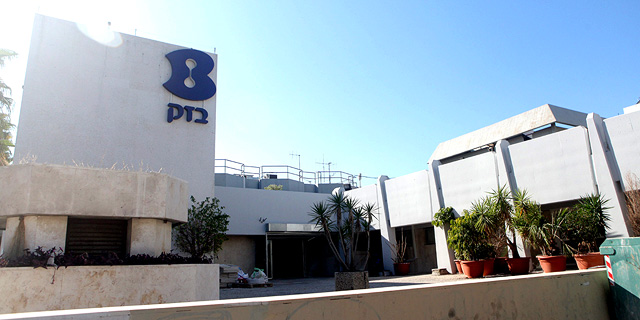 CTech's Daily Israeli Tech News Roundup
Government innovation investment arm marks next frontiers for Israeli tech: quantum computing, personalized health, and precision agriculture. With top executive in custody, Israel's biggest telecom left in management void
Government innovation investment arm marks next frontiers for Israeli tech: quantum computing, personalized health, and precision agriculture. Israel's influential innovation authority intends to invest in domains that may bring about the next spurt of growth for Israeli tech, said CEO Aharon Aharon. A former Apple executive, Mr. Aharon noted that in the past the state invested much funding in cybersecurity startups, correctly assessing the potential of the domain, but also sunk money into nano-technology, an action that resulted in limited economic growth.
Read more
With top executives in custody, Israel's biggest telecom left in management void. With its CEO, chairman and owner, one board member and one senior executive detained by Israeli police since Sunday, Bezeq has been left to the management of a relatively new acting chairman and to second-row executives. The company's acting chairman is currently on vacation out of the country. Read more
10 Israeli startups founded by ultra-orthodox Jews are seeking New York investors. The ultra-orthodox population has mostly been left out of the country's technology boom, partially due to a focus on religious studies among many ultra-orthodox men and partially due to a culture of network-based recruitment processes that favor those who served in elite units of the Israeli military. Most ultra-orthodox Israelis forgo military service.
Read more
Israel's Unit 8200 helped thwart an attack on Australian passenger plane last summer. Unit 8200, the Israeli military's NSA equivalent, has intercepted information that helped the Australian authorities to prevent a terrorist attack planned by the Islamic State (ISIS).
Read more
Iron Dome radar tets Israel Aerospace Industries $2 billion, company says. The government-owned company sold 100 units of its Multi-Mission Radars (MMR), used with the Iron Dome air defense system, according to IAI executive. Read more
Record revenues fail to fortify Tower on Nasdaq. The Israel-based chip company reported record numbers on all key metrics but gave a cautious outlook for the next quarter. Read more
SaaS spending and compliance management startup raises $1.3 Million. New York-based Intello develops a system for monitoring and managing a company's SaaS spending, usage and compliance with data collection and processing regulations. The funding round was led by Emerge, an early stage venture capital firm with offices in Tel Aviv and Beijing. Read more
Guidance update, board changes send chip company's stock up. On Wednesday, Mellanox Technologies published a revised outlook for the first quarter of 2018, updating its revenues forecasts for the quarter from $222-$232 million to $240-$250 million. The semiconductor manufacturer also announced that its chief financial officer Jacob Shulman will step down in May, and that two new members will join its board of directors, bringing the number of its members up to 11. Read more