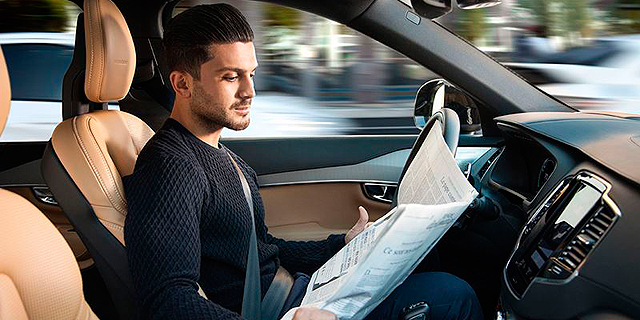 As Driverless Car Race Continues, Israeli Tech Shines
Intel bought Mobileye—and its plan for safe driverless cars—for $15.3 billion, Daimler opened Israeli offices, and Alibaba invested in Nexar
Autonomous vehicles are the technology of the future, and companies like Intel, Nvidia, Tesla, and Google are racing ahead to secure their share of the pie. Driverless cars promise benefits like less car-related deaths, less traffic congestion and pollution, better sustainability thanks to lowered fuel use, and more free time for everyone. But while the driverless inevitability is on the horizon, it's taking a while to get there, and Israeli companies are pulling their weight in making it happen.
Following are six perspectives on our driverless future.
Paving the way towards safer roads for all. In 2017, Intel took a big step forward in the race when it bought Jerusalem-headquartered Mobileye, a developer and manufacturer of automotive chips and car sensor systems. Mobileye co-founder and CEO Amnon Shashua explained the company's model for safe driverless cars.
Read more
Read more
Read more
Read more
Read more
Read more