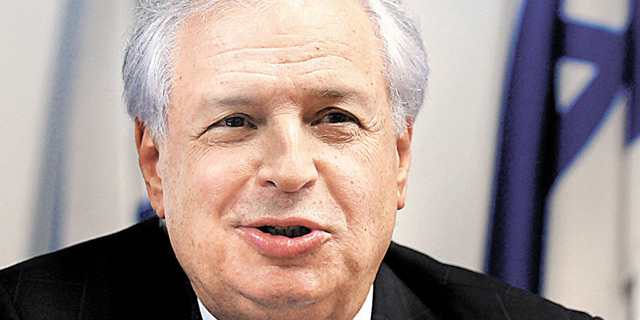 CTech's Daily Israeli Tech News Roundup
Amid probe, controlling family quits board of Israel's biggest telecom provider. When multinationals think chip design, they look to Israel
Amid probe, controlling family quits board of Israel's biggest telecom provider. Bezeq Chairman and controlling stakeholder Shaul Elovitch and his son, were both arrested last Sunday as part of "Case 4,000," an investigation into whether Israeli Prime Minister Benjamin Netanyahu provided Bezeq with regulatory assistance in exchange for positive coverage of Mr. Netanyahu and wife Sara on Walla, a popular Israeli news site owned by the company. CEO Stella Handler is under arrest.
Read more
When multinationals think chip design, they look to Israel. In 2011, Apple set foot in the Israeli tech scene for the first time, hiring its first employee in the country. Seven years later, Apple has around 1,000 employees here, and Israel has taken a central part in the company's plans to bring home the design of the chips powering its devices. Since acquiring Israel-based chip-designer Annapurna Labs in 2015, Amazon has forayed more extensively into the domain and is now planning to design AI chips according to a February The Information report. By setting up operations in Israel, the two companies have joined the likes of Intel, IBM, Broadcom and Qualcomm that have been operating here for decades, benefitting from the experience gained by local engineers. Read more
Startup accelerators have a terrible business model, says Microsoft's former startup outreach program chief. Israeli-born Zack Weisfeld, the creator Microsoft's startup accelerators program, believes that corporates should partner with startups as an investment in the future. According to Mr. Weisfeld, 760 companies participated in the company's accelerators to date, 54 of which have been acquired and five have filed for IPOs. Combined, these companies raised $3.6 billion in funding. Read more
People will forgo the private car like they did landlines, venture capitalist Amir Freund said. As automotive companies look to harness new technologies to create smarter, more sustainable mobility options, many are looking to Israel. On Wednesday, local industry leaders gathered in Tel Aviv for a panel discussion titled "What's Driving the Future of Automotive."
Read more
More cyber exits expected in 2018. In 2017, the cybersecurity market faced a peculiar dichotomy: while cyber attacks and cyber crimes continued to escalate, with rising financial damages and increased funding from private companies, the value of mergers and acquisitions in the domain declined compared to 2016, and only one cybersecurity company went public, writes venture capitalist Arik Kleinstein.
Read more
To boost tech sector, Israel cuts red tape involved in hiring non-israeli experts. In early February the Israeli Population and Immigration Authority published a new procedure for the employment of non-Israeli experts by Israeli companies, currently being piloted for 12 months. Read more