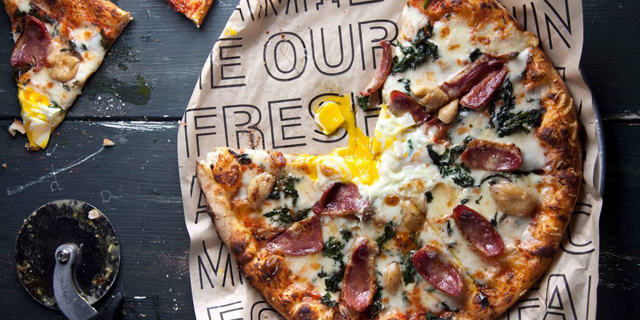 Opinion
Goodbye, Pizza and Beer. Hello, Personal Growth
Serial entrepreneur Iris Shoor feels startups should focus less on free food and parties and more on the personal development of their employees
Iris Shoor
|
10:45 27.02.2018
Over the past couple of years, I have interviewed over 300 candidates for different positions. Not a single candidate in those interviews talked about free food, parties or the PlayStation room offered by too many startup companies. They talked about the things that made a mark — what they learned, challenges they overcame and changes they made. Times have changed: people want to eat healthier (and less), staying at the office until 10 p.m. playing Fifa is not cool anymore, and it does not take a genius to understand that a developer who makes $100K a year doesn't need free beers. Yet, startups continue to boast about these outdated benefits.
For daily updates, subscribe to our newsletter by clicking here.
When I founded Oribi Systems Ltd., in trying to find real alternatives to free pizza, I began to search for the "magic moments" that take place when one steps outside their comfort zone — and succeeds. Nothing beats the feeling you get when you accomplish something new, something you thought you would never be able to do, let alone be good at.
So I took the pizza, beer, and party budget and channeled it into a personal growth project—an individual, 3-6-month-long plan tailored for each employee. Each person chooses a topic to focus on and is paired with a mentor in that field to help them get there.
For their personal growth project, Oribi team members can focus on something they fear, like public speaking or sales; something they've never thought they'd be involved in, like design or marketing; or simply something they have always felt they are not good at like music. Personal growth isn't just about learning: the focus here is not just on learning—something smart and talented people are already used to in their jobs— it is about facing fears and really growing.
It may sound counterintuitive, but it was pretty clear to me that the personal growth plan wouldn't work if we had people from within the company serving as mentors to each other. The main reason is the "personal trainer" theory: you may skip the gym, but if you have scheduled a workout with a personal trainer, you are less likely to cancel. At a startup, there is always something more urgent than personal growth, and if people from within the company were mentors, they would end up prioritizing their day-to-day tasks over mentoring their peers. Having outside mentors sets the stage for accountability and success. That is why we did not get our designer to teach our marketing manager design but rather had him work with someone outside the company.
However, while most employees were very excited about the personal growth project, most of them did not immediately know what they wanted to focus on. So, one of the main parts of the program was helping people identify what they really want to work on.
I have been asked more than once how giving my employees guitar lessons improves my company. My first answer is the cold, economic one—people love pizza, and getting one for free is always fun, but it is not competitive anymore when every company offers free food. And let's face it, your employees are smart and well paid — if they want fancy food or parties and games, they'll pay for it themselves. Our personal growth program offers something different and unique. Every company says it cares about the development of its employees. Our personal growth plan lets us put our money where our mouth is.
For me, the best thing about my career and building three startups has been that I have had to step outside my comfort zone, again and again. I have been challenged to grow and overcome my fears. And I am passionate about doing the same for my employees.
We started the personal growth program about a year ago. Though far from being perfect, it has definitely created its fair share of magic moments. Over the past year, we have seen our employees learn to speak up for themselves, to be less dependent on other people within the team and to overcome fears. One of my main goals when managing people is to have them continually grow — and not because they are eating tons of free pizza.
This article was originally published on
Ms. Shoor's blog
Iris Shoor is a serial entrepreneur and founder and CEO of Tel Aviv-based analytics startup Oribi Systems Ltd.