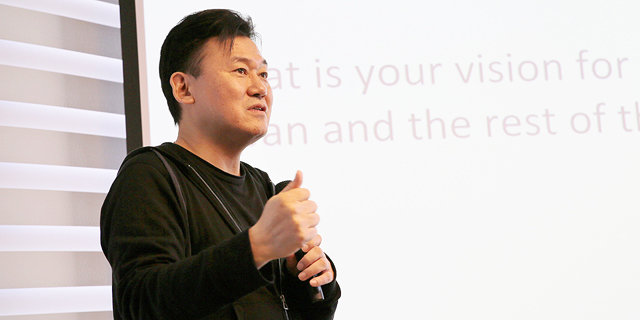 Rakuten Announces New Cryptocoin, Report Says
By utilizing blockchain technologies, Rakuten can make some of its services "more scalable and efficient," CEO Hiroshi Mikitani said in a November interview with Calcalist
Lilach Baumer
|
09:43 28.02.2018
Japan's biggest online retailer Rakuten Inc. is planning a new blockchain-based cryptocoin called Rakuten Coin, CEO Hiroshi Mikitani announced Tuesday at the Mobile World Congress in Barcelona, as first reported by Techcrunch. Rakuten has been accepting payments in bitcoin in some of its marketplaces since 2015.
For daily updates, subscribe to our newsletter by clicking here.
In a November interview with Calcalist, CEO Hiroshi Mikitani said that Rakuten is "probably in the best position" to utilize blockchain technologies, as it already has substantial fintech assets. By making use of these technologies, the company can make some of its services "more scalable and efficient," he explained.
The Rakuten Coin—which doesn't have an announced launch date yet—will be connected to Rakuten's loyalty program, Techcrunch reported.
"I think the bottom line is we are going to see a cashless society in the mid-term future," Mr. Mikitani said in November.