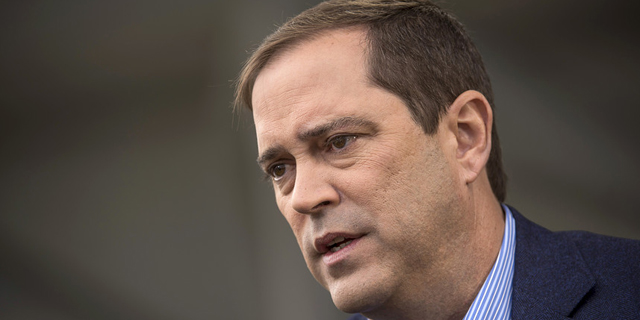 Cisco CEO to Visit Israel, Launch a Network of Tech Hubs Designed to Digitize Israel's Peripheral Communities
Chuck Robbins, CEO of Cisco Systems, will meet with Israeli President Reuven Rivlin and visit Cisco's local research and development centers while in the country
Hagar Ravet
|
11:22 01.03.2018
Chuck Robbins, CEO of San Jose, California-based networking hardware and telecommunication company Cisco Systems, will arrive on a 36-hour visit to Israel on March 5, Cisco said in a statement on Wednesday. Mr. Robbins will participate in the launch of Cisco's country digitization acceleration (CDA) program, Cisco's social initiative to digitize Israel's peripheral communities and connect them with the country's economic and technological center in Tel Aviv.
For daily updates, subscribe to our newsletter by clicking here.
During his visit, Mr. Robbins will meet with Israeli President Reuven Rivlin, visit local Cisco research and development centers, and meet Israeli tech executives, entrepreneurs, and startups.
Oren Sagi, general manager of Cisco Israel, said in a statement that the planned visit is part of Cisco's commitment to closing the socio-economic gap by technological means.
Speaking on a radio program by Israeli college the Interdisciplinary Center Herzliya earlier this month, Zika Abzuk, senior manager of business development in Cisco Israel, discussed Cisco's CDA plan, saying that by summer, the company is set to launch 24 tech hubs in peripheral communities in Israel. "We are trying to accelerate the digitization of these areas to contribute to equality," Ms. Abzuk said. "Israel is known as the Startup Nation, but the tech industry is a closed ecosystem. We want to push its walls, so it covers all of Israel."
Ms. Abzuk said that Cisco has already established such hubs in several small towns in Israel's southern region, as well as both in East and West Jerusalem. Ms. Abzuk also said that Cisco is exploring recreating the CDA initiative in Greece and other countries.
Mr. Robbins, who was appointed CEO of Cisco in 2015, first visited Israel in January of 2017, to mark the company's 20 years of activity in the country. Cisco operates two research and development centers in Israel, in Jerusalem and the coastal city of Netanya, in Israel's central region. Cisco has bought 13 Israel-based companies to date, for a combined sum of around $7 billion. In 2016, Cisco acquired cloud cybersecurity company CloudLock Inc. and chip developer startup Leaba Semiconductor Ltd.
Cisco bought Jerusalem-based video software company NDS Group Ltd. in 2012 for $5 billion, merging it into its Cisco Videoscape division, which has since downsized, letting go hundreds of employees in several layoff rounds. In January, Calcalist reported the company is now looking to sell NDS at a steep discount, and is holding discussions with several private equity funds, with a possible tag price of around $1 billion.