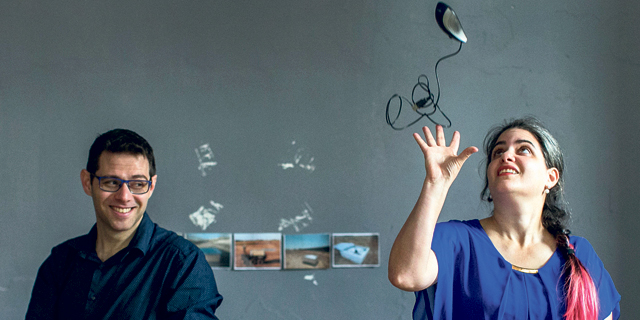 A Computer Mouse for Amputees
Israel-based startup 6Degrees developed an armband that replaces the computer mouse, enabling users with disabilities to control devices through arm movement
Maayan Manela
|
15:29 01.03.2018
An Israeli startup named 6Degrees Ltd. has set its sight on helping arm amputees, people affected by stroke and people suffering a loss of dexterity recover their quality of life with a unique, patented invention—a mouse shaped as an armband that can be controlled by upper arm movements.
For daily updates, subscribe to our newsletter by clicking here.
6Degrees was established in 2015 by life partners Aryeh Katz, an electrical engineer, and Miri Berger, an industrial designer. The idea for the unique mouse sprang from a class Ms. Berger took when she studied industrial design at the Pratt Institute in New York in 2010-2013. One of her professors was a dominant-hand amputee who lost his hand in an accident, and used a hook prosthetic to alternate between a regular mouse and a keyboard.
The product is currently still at the pilot stage, but is only the first in a line of planned products that will use 6Degrees' unique algorithm.