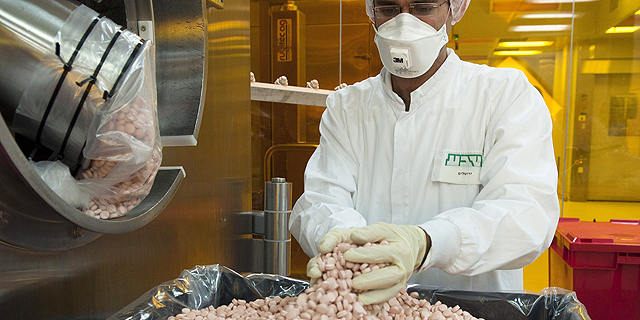 CTech's Daily Israeli Tech News Roundup
Teva to repay due loans with junk bond private offering. Convicted Comverse CEO Kobi Alexander transferred to Israeli authorities
Teva to repay due loans with junk bond private offering. The company is looking to repay some of its outstanding debt with a private offering of senior notes, the company announced Wednesday. Through two of its Netherland-based finance subsidiaries, Teva is offering 1 billion euros worth of euro-denominated notes, and $2.25 billion worth of U.S. dollar-denominated notes. Moody's Investors Service, which downgraded Teva to junk bonds in January, has assigned a Ba2 rating to both offerings, with a stable outlook.
Read more
Read more
Citi lends $75 million to fintech startup Pagaya. The Israel-based startup also announced a fund that will invest in consumer credit. Read more
Cisco CEO Chuck Robbins to visit Israel. Mr. Robbins will participate in the launch of Cisco's country digitization acceleration (CDA) program, Cisco's social initiative to digitize Israel's peripheral communities and connect them with the country's economic and technological center in Tel Aviv. Read more
A computer mouse for amputees. An Israeli startup named 6Degrees has set its sight on helping arm amputees, people affected by stroke and people suffering a loss of dexterity recover their quality of life with a unique, patented invention—a mouse shaped as an armband that can be controlled by upper arm movements.
Read more
Viber launches group chats of up to one billion users. The messaging app owned by Rakuten is introducing a way for group admins to monetize the activity on their streams. Read more
Israeli university launches lab to fight crime using AI and big data. The Center for Computational Criminology is the result of a partnership between Israeli police and Ben-Gurion University of the Negev.
Read more
Quick-charging battery startup StoreDot partners with Japan's TDK Corporation. The two companies will collaborate on a fast-charging battery for mobiles, based on StoreDot's flash battery technology for lithium-ion batteries, which enables a charging time of five minutes. Read more
Coworking real estate company Be All to open new 26,900 square feet space in Tel Aviv. Be All is the largest coworking real estate company in Israel, in term of space offered. On Monday, Israeli shared office space company Mixer announced a $40 million funding round.
Read more