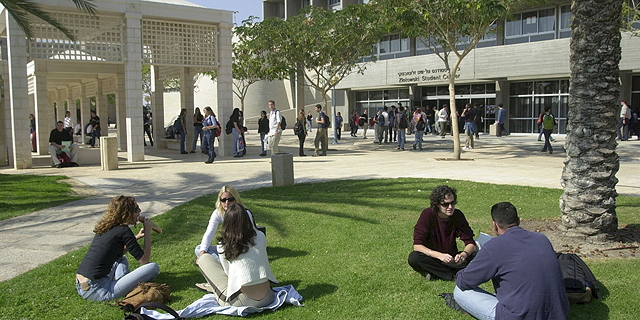 CTech's Monday Israeli Tech News Roundup
Israel wants to lure U.S. scientists with $100 thousand grants. Barclays ends partnership with Ness Technologies
Israel wants to lure U.S. scientists with $100 thousand grants. To address growing local demand for tech talent and attract foreign students to Israeli academia, Israel partnered with media magnate Mortimer Zuckerman to finance a program aiming to convince dozens of post-doctoral students in American universities to relocate to Israel. With an overall budget of $11 million, the program aims to convince dozens of scientists from American universities to take on teaching positions in Israeli academic institutions. Each of the academics selected for the program will be eligible for a $100,000 grant for a two-year period. Read more
Barclays ends partnership with Ness Technologies. The U.K.-based bank will reduce its reliance on outside providers of tech research, delegating fintech and cyber development to its Israel lab.
Read more
Crypto mining firm Backbone Hosting Solutions aims to raise $39 million. Canada-based Backbone is in the process of merging with Blockchain Mining Ltd., a company listed on the Tel Aviv Stock Exchange. Read more
AI cancer detection startup Nucleai raises $5 million. Nucleai develops software that uses artificial intelligence to diagnose abnormalities in tissue samples, to help doctors detect cancerous cells and other diseases. Vertex Ventures Israel and Grove Ventures Capital led the financing round. Read more
Data privacy startup MinerEye raises $3.6 million. MinerEye's software helps businesses comply with privacy regulation, including the EU's GDPR. Canada-based AWZ HLS Investment Fund I led the round.
Read more
HarbourVest promotes executives in global offices. The private equity firm promoted six managing directors, six principles, and four senior vice presidents. Among those promoted is Ilan Rosen, head of HarbourVest's Tel Aviv office, who was appointed managing director of primary investments and investor relations in Tel Aviv. Read more
Major construction project expected to clog entrance to Jerusalem for the next five years. The planned project, which is expected to cost about $435 million, will include housing units, hotels, offices and a transportation hub.
Read more