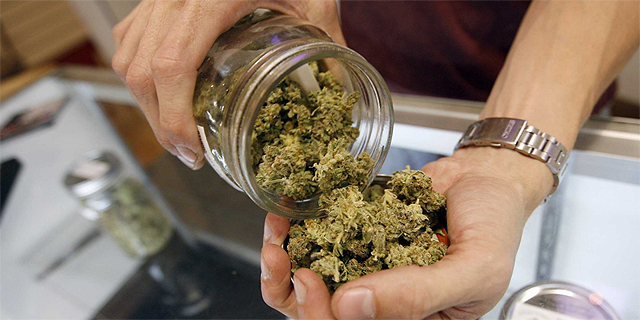 Bill to Decriminalize Marijuana Use Advances in Israeli Parliament
Fines and volunteer service would replace criminal charges for first-time offenders under the proposed law
Shahar Ilan
|
11:28 08.03.2018
The campaign to legalize marijuana in Israel chalked up a win Wednesday when lawmakers voted to advance a bill that would decriminalize marijuana use and possession.
For daily updates, subscribe to our newsletter by clicking here.
Passing unanimously on its first of three legislative readings, the bill proposes a NIS 1,000 ($290) fine on first-time possession of marijuana for adults. Getting caught for a second time would result in a NIS 2,000 fine. A third-time offender would have to complete a community service program. Police would only proceed with criminal charges upon a fourth offense.