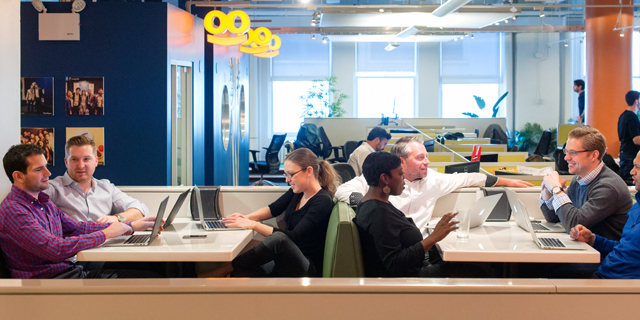 CTech's Thursday Israeli Tech News Roundup
On heels of Facebook feed change, Taboola sketches aggressive expansion. Will and Jaden Smith's bottled water company Just Goods reboots after burning through $20 million
On heels of Facebook feed change, content distribution Taboola sketches aggressive expansion. On Wednesday, Taboola announced it predicts over $1 billion in revenues for 2018 and intends to increase its employee count in the upcoming year by around 45%. The company's announcement comes at a time when more and more publishers are beginning to feel the strain of Facebook's recent news feed changes. In January, Facebook announced it will prioritize posts from family and friends while at the same time decreasing the visibility of content by publishers and branded content. Read more
Read more
Teva increases junk senior note offering to $4.5 billion. The generic drugmaker has increased its unsecured senior notes offering from the $3.5 billion-equivalent announced last week to $4.5 billion, hoping to repay its short-term loans for 2018 and 2019. Teva is carrying a debt of around $32 billion after taking out $33.75 billion in loans to finance its 2016 acquisition of Actavis, the Ireland-based generic business of Allergan.
Read more
NSLComm to launch nanosatellite with an antenna that deploys like a parachute. The startup announced a $6.25 million funding round to pay for the November launch of its nanosatellite to space and also to develop and manufacture two new nanosatellites.
Read more
Business travel startup TripActions raises $51 million. The California-based company develops a business travel management service aimed at saving companies money on their employees' work-related trips. The funding round was led by Lightspeed with participation by Zeev Ventures.
Read more
Capping pivot to cybersecurity, Crossrider rebrands as KAPE. The rebranding marks the completion of the company's pivot from ad-tech to cybersecurity. The company has an acquisition budget of about $70 million and is currently considering the acquisition of several cybersecurity companies.
Read more
Bill to decriminalize marijuana use advances in the Israeli parliament. Fines and volunteer service would replace criminal charges for first-time offenders under the proposed law.
Read more