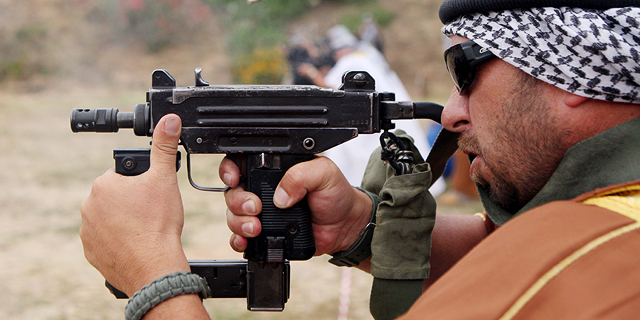 CTech's Sunday Israeli Tech News Roundup
Israeli defense contractor Elbit to buy state-owned weapons manufacturer IMI, maker of the Uzi submachine gun. Holocaust law sees Polish bourse walled out of Tel Aviv Exchange bid
Israeli defense contractor Elbit to buy state-owned weapons manufacturer IMI, maker of the Uzi submachine gun. Elbit agreed to pay $523 million for IMI, after months of negotiations. Following the deal's announcement, Elbit's shares were up 6% on the Tel Aviv Stock Exchange, as of 4:30 p.m. Jerusalem time.
Read more
Holocaust law sees Polish bourse walled out of Tel Aviv Exchange bid. On Friday, Reuters reported that the Warsaw Bourse has failed to make the shortlist of bidders for a controlling stake in the Tel Aviv Exchange, after Poland's new holocaust law caused Polish-Israeli diplomatic upheaval. Passed in January, the amended act introduces penalties of up to three years of imprisonment for anyone that attributes "responsibility or co-responsibility" for Third Reich war crimes to Poland or its citizens.
Read more
Read more
Research and advisory firm Gartner closes Israeli innovation outpost. Gartner provides IT and marketing related insights to over 12,000 organizations in more than 100 countries, according to company statements. Gartner opened an Israeli outpost in 2011. In 2014 the company acquired Tel Aviv-based startup Senexx for an undisclosed sum and turned it into the company's global innovation center. Read more
Israel's economy is strong, but its inclusiveness is low. The Israeli economy is showing growth for the 15th consecutive year, but economic inequality and lack of social cohesion continue to plague the local market, according to the OECD's economic survey of Israel, published Sunday. Read more
City of Haifa launches new digital health complex initiated by venture capitalist and former lawmaker Erel Margalit. The 1,100 square meters complex will house a startup accelerator, a venture capital fund for investments in Haifa-based companies, a student accelerator, workspaces for entrepreneurs and a public event hall. Read more
Israel-based serverless systems monitoring startup Epsagon raises $4.1 million in seed round. California-headquartered venture capital firm Lightspeed, Israel-based StageOne Ventures and Israeli serial entrepreneur Ariel Maislos participated in the round. Epsagon develops automated end-to-end monitoring technologies for serverless cloud-based systems that are highly decentralized and event-driven, making it difficult to identify potential performance issues.
Read more