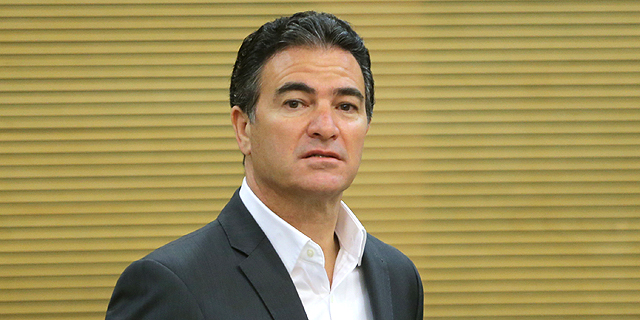 CTech's Monday Israeli Tech News Roundup
Mossad's venture arm selects startups for its secretive portfolio. The city of Haifa is launching a digital health complex
The Mossad's venture arm selects startups for its secretive portfolio. The Mossad's newly established technological innovation fund, Libertad Ventures, has completed its first round of funding in Israeli startup companies. The fund was established in 2017 and modeled after a similar CIA fund, with the aim of increasing the Israeli intelligence agency's knowledge base and fostering collaboration with Israel's vibrant startup scene.
Read more
The city of Haifa is launching a digital health complex set up by venture capitalist Erel Margalit. The 11,840-square-foot complex is set to house a startup accelerator, a venture capital fund, a student accelerator, workspaces for entrepreneurs, and a public event hall.
Read more
Read more
Mellanox maneuvers to change board election rules. In January, activist investor Starboard announced a push in to unseat the company's current board, alleging mismanagement.
Read more
Information security company CyberArk buys cloud security company Vaultive. Founded in 2008 and based in Tel Aviv, Vaultive develops and markets cloud data and software-as-a-service (SaaS) security products. CyberArk CEO Udi Mokady told Calcalist that the Vaultive acquisition is designed to strengthen the company's cloud security portfolio.
Read more
Danish shipping conglomerate Maersk teams up with Israel-based accelerator TheDOCK. The four-month acceleration program offers participating startups a seed investment of up to $100K, office space, mentoring and networking opportunities.
Read more
Israel's marijuana industry forges ahead despite government stalemate on export plan. As the Israeli government drags its feet on whether to allow the export of locally grown marijuana, some entrepreneurs are taking a leap of faith and making substantial investments in cannabis operations.One of these companies is Globus Pharma, which announced Sunday it plans to build a series of cannabis greenhouses on five acres of land in Israel.
Read more
The Teddy Sagi Group invests $6.5 million in human resources startup Actiview. The Israel-based company develops a system capable of evaluating potential employees using virtual reality technologies that simulate real workplace challenges.
Read more
A company that develops injectable bone grafts expands clinical trial. Israel-based biotechnology company Bonus Biogroup announced on Sunday the launch of a new clinical trial to test its injectable bone grafts in 30-40 patients. The permits for the trial, which will test the grafts in people suffering from critical bones loss in their arms or legs, were received after three pilot patients that received the grafts in the past few months showed promising recovery results.
Read more