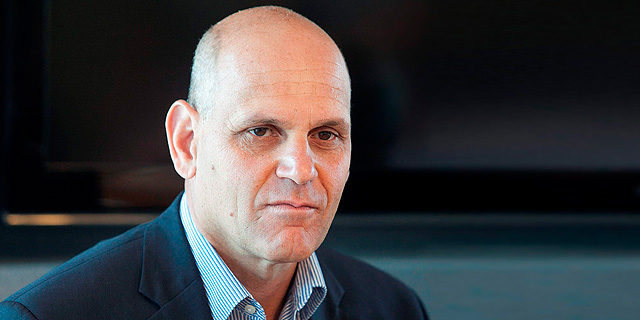 Elbit Wins $65 Million Contract to Supply Search and Rescue Systems to an Unnamed Country in Asia-Pacific
Earlier this week, Elbit secured a deal to buy Israeli state-owned arms manufacturer IMI for $523 million
Amarelle Wenkert
|
17:06 14.03.2018
Elbit Systems Ltd., an Israel-based defense and homeland security manufacturer and contractor, announced on Wednesday it was awarded a three-year, $65 million contract by an unnamed country in Asia-Pacific to provide search and rescue systems.
For daily updates, subscribe to our newsletter by clicking here.
As part of the deal, Elbit will install airborne locator systems and emergency locator transmitters onboard various mission aircraft in use by the unnamed country's Air Force, Army, and Navy, Elbit said in a statement. Elbit will also supply thousands of personal survival radio units.
Established in 1966 and headquartered in the northern Israeli port city Haifa, Elbit is dual-listed on Nasdaq and the Tel Aviv Stock Exchange. The company and its subsidiaries operate in a variety of military-oriented and technological domains, including communications, aerospace, land and naval systems, surveillance and reconnaissance. Elbit employs around 12,500 people worldwide, with 10,000 based in Israel.
This deal is the most recent in a series of contracts won by Elbit in 2018. Earlier this month, Elbit reportedly won a deal to supply advanced cockpit avionics system to the Boeing F/A-18 Super Hornet fleet operated by the U.S. Navy.
In January, Elbit announced a five-year, $150 million contract with the Australian Department of Defence to provide through-life support services to the Australian Defence Force (ADF). Also In January, Elbit signed a four-year, $85 million contract to supply a range of advanced ground-based electronic warfare and signal intelligence systems to an unnamed European country.
Earlier this week, Calcalist reported that Israel agreed to sell state-owned arms manufacturer IMI (Israeli Military Industries) Systems Ltd to Elbit for $523 million (NIS 1.8 billion). The acquisition is pending the approval of Israel's antitrust authority.
IMI develops and manufactures weapon systems for land, air, and naval combat. Among IMI's most successful developments is the Uzi submachine gun, introduced in 1950 and used worldwide.
The purchase of IMI is expected to strengthen Elbit's position against fellow Israeli defense contractors Rafael Advanced Defense Systems Ltd. and Israel Aerospace Industries Ltd. All three are listed among the world's 50 largest weapons manufacturers, according to the Stockholm International Peace Research Institute (SIPRI).