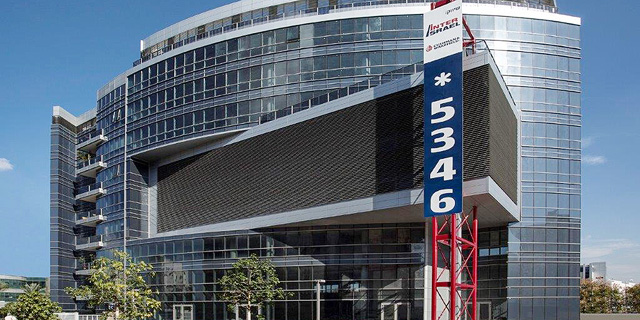 CTech's Thursday Israeli Tech News Roundup
Israel-based defense and homeland security manufacturer and contractor Elbit wins a $65 million contract with an unnamed Asian-Pacific country. In protest of new bonus plan, Teva sued by Israeli employees
Israel-based defense and homeland security manufacturer and contractor Elbit wins a $65 million contract with an unnamed Asian-Pacific country. As part of the deal, Elbit will supply said country with search and rescue systems, including airborne locator systems and emergency locator transmitters installed on military crafts. Elbit will also supply thousands of personal survival radio units. Read more
Read more
Pursuit of social media virality undermines journalism, says Randi Zuckerberg. A keynote speaker at Calcalist's Mind the Tech conference, Ms. Zuckerberg discussed Israeli startups, the media, and gender in tech in an interview on the sidelines of the event. Watch the video
Israeli regulator looking to ease regulations for ICOs. Anat Guetta, the newly appointed chairman of the Israel Securities Authority (ISA), is aiming to ease regulations for Israel-based companies that are looking to raise funding via initial coin offering (ICO). The ISA established a special committee to devise a regulatory policy for ICOs in late 2017, but its conclusions have not yet been made public due to the resignation of former Chairman Shmuel Hauser. Read more
Tel Aviv climbs to 9th place among priciest cities. Just five years ago, the Israeli tech hub was ranked 34th. Tel Aviv is also the second most expensive city in which to buy alcohol, according to a survey by the Economist Intelligence Unit.
Read more
Biotech company Polypid aims to raise $75 million with Nasdaq IPO. Polypid is a clinical-stage company developing encapsulation technology for extended release, localized drug delivery. The company is aiming to raise $75 million on Nasdaq by offering 3.33 million ordinary shares at $21-$24, according to its prospectus. Read more
Security startup Luminate emerges from stealth mode with $14 million in equity. Founded in 2017 by former Check Point employees, the Tel Aviv and Palo Alto-based company develops software that provides secure corporate access to hybrid cloud environments.
Read more
Tel Aviv-based cybersecurity startup Solebit raises $11 million. Solebit's cybersecurity solutions disrupt targeted attacks and malware delivery by blocking data streams that contain unauthorized code.
Read more
Open source API marketplace startup RapidAPI raises $9 million. The company develops an online system that allows programmers to connect their software to another developer's software. The investment round was led by VC firm Andreessen Horowitz, an early investor in companies such as Reddit, Airbnb, Instagram and GitHub.
Read more
Real-time blood count analyzing company wins $3 million European Commission grant. Established in 2008, privately-held PixCell Medical Technologies develops portable medical diagnostic devices for use in point-of-care testing. Its lead product, a kettle-sized device called HemoScreen, can analyze 20 standard blood count parameters within five minutes.
Read more
EverCompliant, a company that fights electronic money laundering, raises funding from American Express. The New York-based company develops a system that uses artificial intelligence to automatically identify culprits funneling illicit funds through seemingly legitimate storefront websites.
Read more