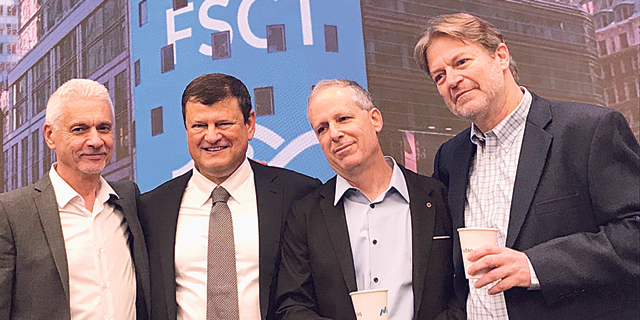 Cyber Company Forescout Wants to Raise $160 Million by New Offering
Following its Monday announcement, Forescout fell 6.9% on Nasdaq by Monday market close
Dror Reich
|
15:35 20.03.2018
Update March 20, 14:00 Jerusalem time: Following its announcement, Forescout fell 6.9% on Nasdaq by Monday market close, and is currently trending down in pre-trading.
San Jose, California-headquartered cyber company Forescout Technologies Inc. wants to raise $160 million in a new offering on Nasdaq, according to a filing submitted to the U.S. Securities and Exchange Commission on Friday.
For daily updates, subscribe to our newsletter by clicking here.
Forescout was founded in 2000 in Israel and employs around 170 people in its Tel Aviv research and development center. The company develops and markets software for monitoring organizational networks that carry multiple devices. For 2017, Forescout reported total revenues of $220.8 million, compared to $166.8 in 2016.
In its prospectus, Forescout stated the proceedings from the offering will go mainly towards settling anticipated obligations related to certain employees. The remaining money will go towards general operations, such as headcount expansion, working capital, sales and marketing activities, product development, general and administrative matters, and capital expenditures.
Forescout is currently trending down on Nasdaq.