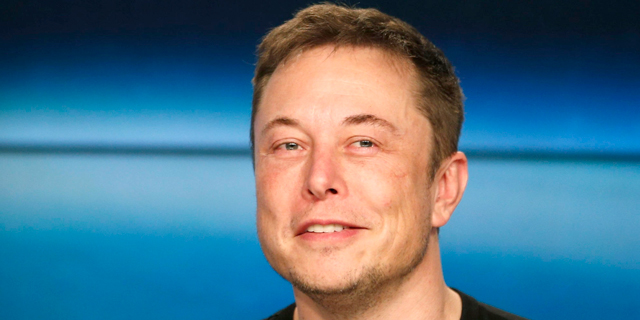 CTech's Tuesday Roundup of Israeli Tech News
Elon Musk reveals Jerusalem visit in a flaming Instagram post. KLA-Tencor stock Is down, Orbotech stock is up following acquisition announcement
Elon Musk reveals Jerusalem visit in a flaming Instagram post. Mr. Musk uploaded a photo to his account Monday night, captioned "learning how to pour flaming absinthe over a tower of glasses in a Jerusalem speakeasy. Everything's better with fire…" In early 2016 he visited the Jerusalem offices of automotive chipmaker Mobileye N.V.
Read more
Read more
Sequoia Israel partner raises new $100 million fund. Haim Sadger, the founder of Sequoia Capital's Israeli subsidiary, is raising a new fund called S Capital LP, according to documents filed with the U.S. Securities and Exchange Commission Friday. Mr. Sadger is currently the only partner at S Capital, which will be based in Tel Aviv, according to the filing. Read more
Accused of sexual harassment, Israeli venture capitalist resigns. Rami Beracha, a former partner at venture capital firm Pitango, is the first Israeli tech executive to make headlines in Israel in connection with sexual misconduct allegations since the popular rise of the #MeToo campaign.
Read more
Coworking real estate company Cambridge Innovation Center (CIC) aims to open Tel Aviv location. CIC Managing Director Stas Gayshan told Calcalist that the Cambridge, Massachusetts company is "looking actively" for local partners and for 12,000 square meters of office space in the city.
Read more
Cyber company Forescout announces new offering, loses 6.9% of its stock value. Forescout announced Monday it wants to raise $160 million in new stock offering. Its stock fell 6.9% on Nasdaq by Monday market close, and was trending down on Tuesday. Read more
888 Holdings considers leaving the German market as regulatory difficulties mount. The London-listed online gambling company is considering a withdrawal from the German market as the country's six-year regulatory proceedings regarding gambling nears the finish line, cutting deep into the group's profits for 2017. 888 Holdings left Poland, Australia, Slovenia, Slovakia and the Czech Republic in 2017. Read more
MediWound jumps following possible acquisition report. On Monday, the Nasdaq-listed biotechnology company announced a potential acquisition deal, stating it has been approached by an interested party. Following the announcement, MediWound's stock went up 5% on Nasdaq by Monday market close. The Israeli company's flagship product is a pineapple enzyme-based treatment used for the removal of dead tissue from burn wounds. Read more
AI will make salespeople obsolete, says CEO of marketing conversation analytics startup Gong. Israel-based Gong's software aims to make salespeople better marketers, but in the future, it will be able to automate many sales tasks, the company's CEO Amit Bendov said in an interview with Calcalist. Read more
Talent crunch is make or break for Israeli tech, says Magic Leap executive. Tamir Berliner, the general manager of the Tel Aviv office of Florida-headquartered augmented reality company Magic Leap, believes Israel must find ways to bring its Arab citizens and Ultra-Orthodox Jews into the industry. Read more
Eight Roads Ventures launches $375 million venture capital fund. The new fund will invest in companies based in Europe and in Israel, with an average investment of $10-$30 million. Eight Roads Ventures is the proprietary investment arm of Fidelity International. The firm was an early investor in Chinese e-commerce company Alibaba.
Read more