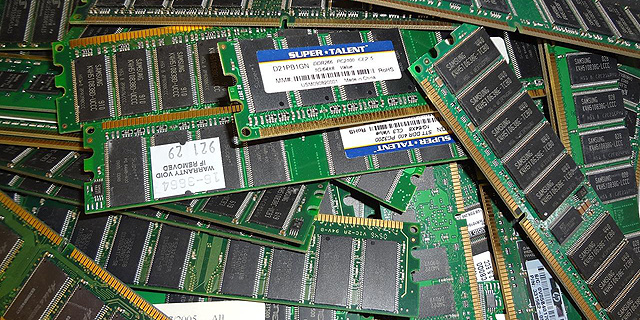 CTech's Thursday Roundup of Israeli Tech News
Company behind AMD vulnerabilities report denies ties to short selling outfit. Israeli weapons maker Elbit on path to buy U.S.-based Universal Avionics
Company behind AMD vulnerabilities report denies ties to short selling outfit. Israel-based CTS Labs, a cybersecurity company that reported a discovery of over a dozen security flaws in AMD chips after giving the chipmaker only a warning of only 24 hours, is standing behind its report.
Read more
Read more
Deutsche Bank to establish Israeli technology center, says CEO John Cryan. Speaking at a Tel Aviv conference on Thursday, Mr. Cryan also said that the bank intends to increase its investment of resources and capital in Israel. Deutsche Bank operates innovation labs in New York, Silicon Valley, Berlin Frankfurt, and London.
Read more
Huawei mulling deal with Sirin Labs to develop blockchain-supporting phone, report says. The China-mobile device maker has met with Sirin Labs on licensing the Israeli startup's operating system.
Read more
Social trading company eToro raises $100 million. The Israel-based company has nine million users who make investments through its service and last year saw customers make deposits totaling about a billion dollars.
Read more
Meet 10 Israeli startups that took part in the Meet & Pitch event at Calcalist's "Mind the Tech" conference in New York last week. 120 startups participated in the event and presented an array of technologies in various fields including digital health, cybersecurity, internet of things (IoT), e-commerce and blockchain.
Read more
Air India's first direct flight to Israel over Saudi airspace to take off tonight. The new direct route reduces the duration of flights between India and Israel from 7.5-9 hours to 5-6 hours. Following the announcement of the route, Saudi Arabia, which does not maintain official diplomatic ties with Israel, denied permitting flights headed to and from Israel to pass through its airspace. The issue has apparently been resolved.
Read more
Sequoia invests $3 million in AI-based real estate startup Skyline AI. Skyline AI mines data from over 130 different sources and uses artificial intelligence and machine learning technology to find anomalies and identify investment opportunities in the real estate market. Established in 2017, the company employs 15 people in Tel Aviv with corporate headquarters in New York.
Read more
Sarment executives will meet with Israeli investors ahead of IPO. The Singapore-based luxury lifestyle management service is aiming to raise up to $41 million in an offering on the Toronto Stock Exchange.
Read more