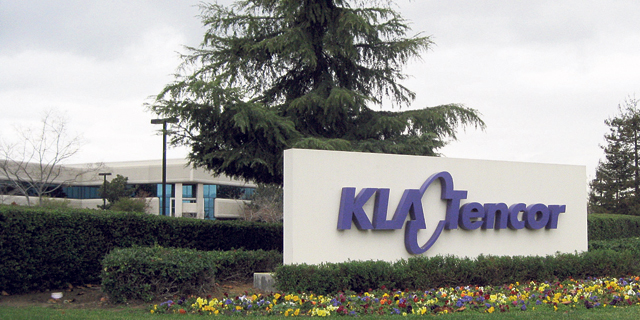 CTech's Weekly Roundup of Israeli Tech News
KLA-Tencor buys electronics manufacturing equipment Orbotech for $3.4 billion. Company behind AMD vulnerabilities report denies ties to short selling outfit
KLA-Tencor buys electronics manufacturing equipment Orbotech for $3.4 billion. Founded in 1981, Orbotech develops and markets equipment for manufacturers of electronic components such as printed circuit boards, flat panel displays, advanced packaging, and micro-electro-mechanical systems. The company is headquartered in Yavne, in central Israel, and employs around 2,600 people. Read more
Company behind AMD vulnerabilities report denies ties to short selling outfit. Israel-based CTS Labs, a cybersecurity company that published over a dozen security flaws in AMD chips last week after giving the chipmaker only a 24-hour warning, is standing behind its report. "We're coming from a position, but that doesn't mean we're wrong," CTS' chief financial officer Yaron Luk-Zilberman said. The heaviest criticism leveled at CTS came about as a result of a 25-page report by Viceroy Research slamming AMD published only three hours after the publication of the vulnerabilities. Known for shorting stocks Viceroy Research claimed the flaws discovered would force the chipmaker to file for bankruptcy. "We do not have any connection to Viceroy Research, it is not a client of ours and we did not provide them with anything," Mr. Luk-Zilberman said in an interview with Calcalist. Read more
CryptoCelebrities game's website shuts down, token holders stuck with "hot potato." Within weeks after the game was launched, people had spent millions of dollars in ether on tokenized versions of U,.S. President Donald Trump, Rihanna, Elon Musk and dozens of other celebrity that are now virtually worthless. The developers of the game have tried to resuscitate it, but are doing so while facing continuous threats from angry buyers. Read more
Social trading company eToro raised $100 million. The Israel-based company has nine million users who make investments through its service and last year saw customers make deposits totaling about a billion dollars. The funding round was led by China Minsheng Financial Holding Corporation Limited, a diversified holding company, with participation from Tokyo-based SBI Group, and Korea Investment Partners. Read more
Accused of sexual harassment, Israeli venture capitalist resigns. Rami Beracha, a former partner at venture capital firm Pitango, is the first Israeli tech executive to make headlines in Israel in connection with sexual misconduct allegations since the popular rise of the #MeToo campaign. Read more
Blockchain-as-a-Service company Orbs raised around $106 million, executive says. Orbs, a 40-person startup based in Tel Aviv, wants to build customized blockchain infrastructure for companies, similar to how Amazon Web Services offers cloud-based computing. The company has raised roughly $106 million from unnamed customers and strategic partners, the company's co-founder, Tal Kol said. In 2017, Orbs helped Kik with an initial coin offering, which netted Kik $98 million.
Read more
Deutsche Bank to establish Israeli technology center. Deutsche Bank is not the first financial institution to start a technology program in Israel. In 2011, Citibank opened a research and development center in the country and since 2013, it has been operating a cybersecurity and fintech startup accelerator in partnership with the Israeli Ministry of Finance. U.K.-headquartered global banking company Barclays PLC has been running a Tel Aviv fintech accelerator program since 2016, and a research an engineering center since 2011. J.P. Morgan opened an innovation center in Israel in 2016, and in February, credit card company Visa announced it is planning to open a technology scouting operation in Israel.
Read more
Israel Aerospace Industries is developing a short-distance electric plane. The government-owned aerospace and defense technologies developer is investing hundreds of millions of dollars in the project, an IAI executive says. The first model will carry up to ten passengers, reach a flying altitude of between 10,000 and 20,000 feet, and cover a range of 320 kilometers, about the distance between London and Paris.
Read more
Bag screening machine company Qylur looks to raise $50 Million in Toronto IPO. Palo Alto, California-headquartered Qylur is going after a $200 million valuation, according to one person familiar with the matter. The company filed a preliminary prospectus with Canadian stock exchange TSX Venture on March 9.
Read more