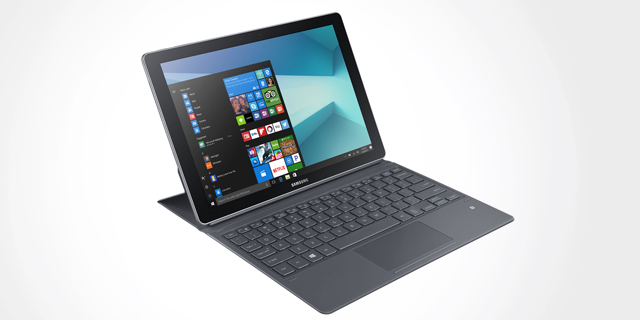 Tablets Take a Professional Turn
In recent years, the tablet's familiar advantages—light weight, great battery time and a touchscreen—were joined by new features: top-notch cybersecurity and corporate-ready apps, creating a friendly, simple and effective work tool
Samsung, a CTech Partner
|
17:09 25.03.2018
In recent years, the tablet's familiar advantages—light weight, great battery time and a touchscreen—were joined by new features: Top-notch cybersecurity and corporate-ready apps, creating a friendly, simple and effective work tool.
While first presented around eight years ago as advanced multimedia devices, capable of displaying content and games, tablets were initially not seen as tools suitable for businessman, field teams, soldiers, security personnel and businesspeople.
Changing Uses
New user requirements are a sign of the change brought on by tablets. For instance, PC makers are now trying to emulate create PCs that are instantly on.
Businesses looking for devices that are flexible, mobile and productive at the same time have turned to tablets to fulfill their needs. Shipping and logistics workers, field salespeople and filed operators, have all gotten used to working with lightweight tablets.
Simple yet advanced apps, connected to a company's billing, storage, and sales infrastructure, enable employees to change and edit data on the go, via a device that gives excellent performance, long battery life, operating flexibility and high mobility. Cybersecurity—a major priority for corporations- is now a central element in new tablets, with solutions tailored specifically for the device category. Samsung is a key player in the field of secure tablet usage, with the KNOX platform, defined by market research firm Gartner as the best mobile security tool in the world. KNOX allows companies to handle operations on any device—PC, Smartphone or tablet—while keeping company data safe, without adding complexity to usage.
Even national security agencies and military entities, required the highest levels of data protection, are now avid users of tablets. In many armies, tablets are standard equipment issued to soldiers on field operations.