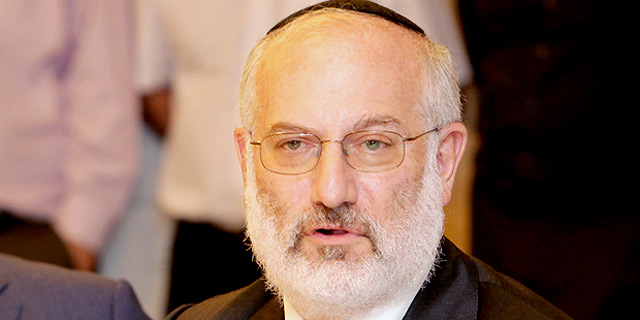 Exin Group Considers Acquisition of Israeli Insurance Company Clal
The Amsterdam-headquartered financial firm is making the offer according to a company valuation of $1.3 billion, but Clal's stakeholder wants a deal according to a valuation of $1.57-$1.7 billion
Golan Hazani
|
11:55 27.03.2018
Amsterdam-headquartered financial services company Exin Group is negotiating the acquisition of Israel-based Clal Insurance Enterprises Holdings Ltd., one person familiar with the matter told Calcalist on condition of anonymity. Exin has made an informal offer to acquire the company according to a valuation of over $1.3 billion after two months of talks, the person added.
For daily updates, subscribe to our newsletter by clicking here.
Exin offers financial services such as insurance, asset management and reinsurance. In addition to its Amsterdam headquarters, the group has offices in Barcelona, Athens, London and Zurich. In June the group won a tender to acquire a stake in Ethniki Insurance, the insurance unit of Greece's national bank, but a Thursday BloombergQuint report says the group may be having problems coming up with the funds.
Historically, Israel's regulators have been reluctant to approve the sale of Israel-based companies to Chinese entities. Israeli insurer Phoenix Holdings, for example, had two deals blocked by the regulator: one in 2016 that would have seen Phoenix sold to Chinese conglomerate Fosun International, and one in 2017 that would have seen it acquired by China's Fujian Yango Group. In December, Phoenix's majority sale to Bermuda-headquartered multinational Sirius International Insurance Group Ltd. was approved by the Israeli regulator.
Another deal that fell through, in August 2017, was the acquisition of Israel's second largest investment house Meitav-Dash by Chinese affiliated London-based private equity firm XIO Group.
An Israeli law passed in 2013 dictates that by the end of 2019 IDB must decide whether to divest its financial assets, such as Clal, or its non-financial ones, such as Israeli telecommunication company Cellcom, as holding companies are now prohibited from owning both. According to a previous agreement with the regulator, IDB should've sold its stake in Clal, which stands at 39.39% fully diluted as of March 1, by June 2016. As it did not, it must now sell 5% of its stake every quarter. By now IDB has sold 15% of the stake.
Exin has been approached for comment but has yet to reply.