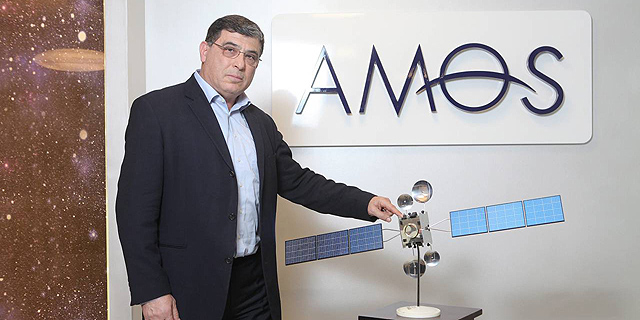 CTech's Tuesday Roundup of Israeli Tech News
Spacecom's new satellite contract ignites a ministerial tiff. Accidents like Uber's could hurt already fragile trust in autonomous cars, says Mobileye CEO
Spacecom's new satellite contract ignites a ministerial tiff. On Sunday, the Israeli satellite operator announced it awarded a $112 million contract for the design and manufacture of its new satellite AMOS-8 to a U.S. company, instead of to Israeli government-owned IAI. Now, the Israeli Ministries of Finance and Science are attempting to shift responsibility for IAI's failure to secure the coveted contract.
Read more
Accidents like Uber's could hurt already fragile trust in autonomous cars, says Mobileye CEO. In an Intel newsroom post, Mobileye co-founder and current CEO Amnon Shashua said the company's software would have detected Elaine Herzberg before she was fatally hit by Uber's autonomous test car. Last Monday, an Uber driverless car hit Ms. Herzberg as she was crossing a dimly-lit Arizona road. Read more
Read more
Blockchain, cybersecurity, machine learning and DevOps are the top 2018 trends for Israeli tech. According to data gathered by Israel-based tech placement company see.V, salaries of Israeli techies are around three times as high as the national average.
Read more
Israeli real estate company partners with AI startup IntSite to develop autonomous cranes. Israeli real estate group Shikun & Binui will provide resources for the development of an artificial intelligence-based system capable of autonomously operating a crane within a construction site. In exchange, Shikun & Binui will retain a commercial advantage in the local market, and an opportunity to distribute the technology to the global market.
Read more
Fintech company Broadridge buys enterprise communication startup ActivePath. ActivePath's browser-based platform enables banks, brokers, healthcare providers, and other billers to quickly turn HTML applications typically found on websites and apps into an interactive, personalized email. Broadridge intends to turn the startup's Israeli offices into its local outpost.
Read more
Facebook can still grow by connecting people to who they need to know, says former AOL executive. Entrepreneur Amit Shafrir thinks the biggest challenge for the social network is to figure out what people need, not what they think they want.
Read more
Israel launches tech internship program for Eastern European students and entrepreneurs. The program, set to launch in 2018, will see students and tech entrepreneurs from Hungary, Slovakia, the Czech Republic, and Poland intern in Israeli tech companies and startups. The program will offer 2-3-week training sessions, later expanding to offer internships of up to six months.
Read more
Exin Group considers an acquisition of Israeli insurance company Clal. Exin has made an informal offer to acquire the Israeli insurer according to a valuation of over $1.3 billion, one person familiar with the matter said. Clal's shareholder wants a deal according to a valuation of $1.57-$1.7 billion.
Read more