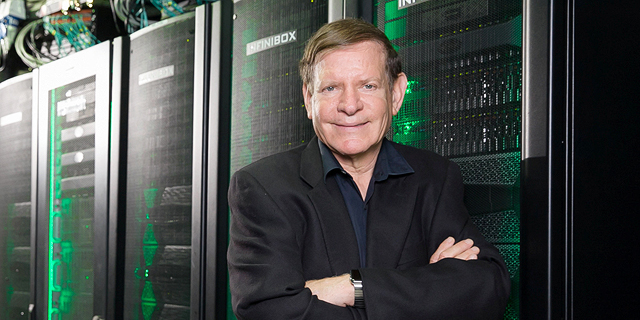 Interview
Infinidat Wants to Be the Go-To Storage Provider for Amazon's Competitors
The data storage startup based in Israel has quickly become a competitor in a market once dominated by giants like IBM and Dell EMC
Meir Orbach
|
16:48 29.03.2018
Data storage startup Infinidat Ltd., which is based in Israel, is vying to become the preferred storage provider for competitors of Amazon, founder Moshe Yanai said in a recent interview with Calcalist. To that end, Mr. Yanai said he vows not to sell the company, but to consider a public offering in the next "two to three years."
For daily updates, subscribe to our newsletter by clicking here.
"We cannot be acquired because we are too expensive," Mr. Yanai said. "Our last investment was made according to a $1.6 billion valuation. We want to go all the way and not be acquired. We'll go public."
"Amazon doesn't currently use our technology but there are twenty companies that want to be like Amazon and they use our technology," he said. "They tell us that our product allows them to compete with (Amazon)."
Q: How do you feel about competition from your old employers IBM and EMC Dell?
A: The competition with those two companies and others is tough, but we are the only ones in the industry offering the highest level of performance. We deal with the storage of immense amount data—hundreds of terabytes and petabytes. We have collaborations with companies like Dell, from which we derive our hardware. We also work with VMWare and compete with it at the same time.