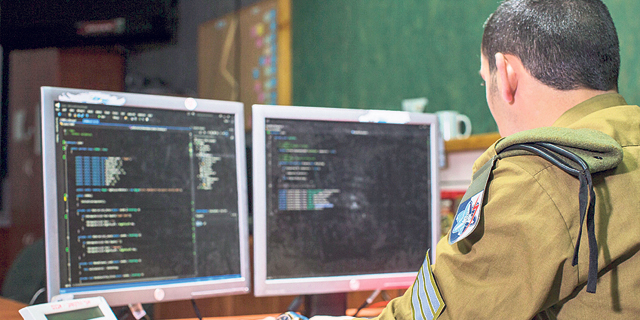 CTech's Thursday Roundup of Israeli Tech News
Israel blurs the line between defense apparatus and local cybersecurity hub. Slowdown in the global tech sector could jeopardize Israel's economy, according to new report published by Israel's central bank
Israel blurs the line between defense apparatus and local cybersecurity hub. Israel is siphoning cyber-related activities from its national defense apparatus to privately held companies. Since 2012, cyber-related and intelligence projects that were previously carried out in-house in the Israeli military and in Israel's main intelligence arms are transferred to companies that in some cases were built for this exact purpose. Some of these clandestine companies were established in collaboration with the Israeli defense organizations as a way to address the country's growing technological defense needs and a steep rise in salaries of cybersecurity engineers in the Israeli market. Read more
Read more
Denso is launching an automotive research and development center in Israel. The Japan-headquartered company will seek out partnerships with Israeli startups that are focused on autonomous car technologies, cybersecurity, and artificial intelligence.
Read more
Samsung partners with audio search startup AudioBurst, invests $4.6 million. Tel Aviv-based AudioBurst develops voice-activated search technologies, capable of scanning, tagging, and indexing audio content. AudioBurst's technologies will be integrated into Samsung's products, starting with Samsung's smart TVs.
Read more
AI transcription startup Verbit raises $11 million in Seed. Tel Aviv-based Verbit develops an artificial intelligence-based system that automatically transcribes recorded speech. Investors include venture capital firms Vertex Ventures Israel, Oryzn Capital, and HV Ventures.
Read more
D.E. Shaw Group invests in Israel-based SaaS insurtech startup Atidot. The investment was part of a $5 million Series A funding round led by venture capital firm Vertex Ventures Israel.
Read more
Infinidat wants to be the go-to storage provider for Amazon's competitors. With a $1.6 billion valuation, the data storage startup based in Israel has quickly become a competitor in a market once dominated by giants like IBM and Dell EMC.
Read more
Foretellix, which wants to fix software bugs in autonomous cars, raises $1.5 million. The Israel-based startup was founded Yoav Hollander, a veteran in the field of computer verification technology, who sold a previous startup for $315 million. Read more
Israel announces $28.5 million grants program for CNG fueling infrastructure. Earlier this month, the Israeli government approved a tax increase on non-renewable energy sources such as coal and outlined a plan to replace diesel fuel with natural gas as a main energy source for the country's transportation system.Read more
ICL completes $1-billion sale of non-core business units. The Israel-based multinational has sold its fire safety and oil additives divisions to SK Capital. Read more