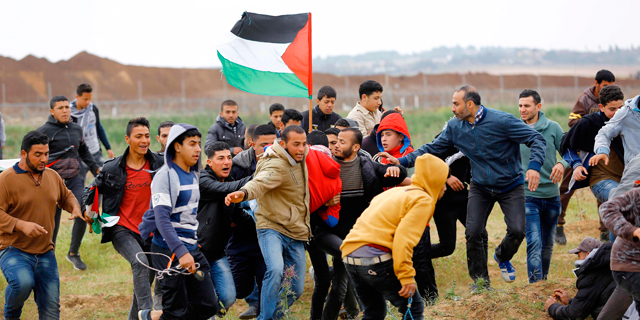 Israel Used Drones to Drop Tear Gas on Gaza Protesters
It was one of the first times that Israel has deployed the technology, an Israeli Border police spokesman said
Ynet News and CTech
|
15:23 02.04.2018
On Friday, Israel's Border Police used drones to drop tear gas canisters onto crowds of Palestinian protest marchers in Gaza, AFP first reported. A Border Police spokesman later confirmed the report, saying this was one of the first operational deployments of the technology.
For daily updates, subscribe to our newsletter by clicking here.
An estimated 30,000 Palestinians participated in demonstrations near the Gaza-Israel border on Friday, in what was dubbed the "Great March of Return." The demonstrations were supported by Hamas, a militant Islamic movement which has governed the internal affairs of the Gaza Strip since 2005. Israel still controls Gaza's borders and its airspace and sea access and has maintained a blockade severely limiting the movement of goods and people.