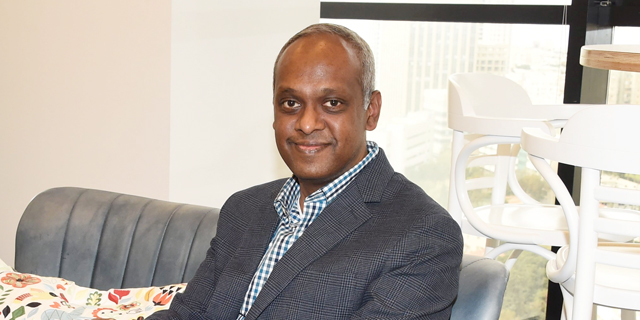 Interview
The Rise of Streaming Will Spike Video Ad Prices, Says Verizon Executive
Verizon intends to leverage the rise for targeted advertising, according to P.P.S. Narayan, CTO of video at Verizon Digital Media Services
Yoav Stoler
|
18:13 02.04.2018
The chief technology officer of video and head of video product and engineering at Oath/Verizon Digital Media Services, P.P.S. Narayan, thinks that the rising popularity of streaming services over TV broadcasting will lead to increased competition in the video ads market, spiking the cost of ad prices for major streamed events to Super Bowl-levels.
For daily updates, subscribe to our newsletter by clicking here.
Within three to five years, Mr. Narayan said during a February interview with Calcalist, the projected rise in streaming viewers will see the advertising costs for Super Bowl online commercials match those of Super Bowl TV commercials—long considered the holy grail of the advertising industry and ranging in the millions for a 30-second ad. The rise in public demand for video content is estimated at 25% a year, Mr. Narayan said, but he thinks those estimates are conservative.
The recent advancements seen in augmented reality and virtual reality technologies are also pushing Oath to develop more sophisticated broadcasting capabilities, Mr. Narayan said. An example is Tel Aviv-based augmented reality startup Magic Leap Inc., which announced a partnership with the NBA in February to enable people to watch NBA content like past games through its goggles and interact with them. While live broadcasting to the goggles will not be possible at the launch, it is planned for the future, and broadcasting companies will have to provide the right infrastructure.