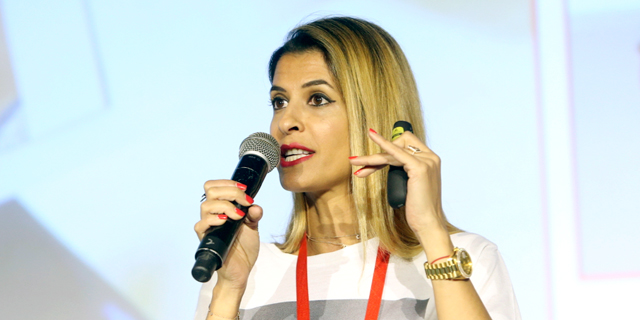 CTech's Monday Roundup of Israeli Tech News
New data reveals depth of gender gap in Israel tech. IoT security startup Armis raises $30 million. Temi's domestic helper robots are coming to China
In Israeli tech, women are worth half as much as men. Women entrepreneurs, already less prominent in the Israeli tech industry, raise half as much money as their male peers, a new report by research company IVC says. According to IVC, in Israel, women account for just 7% of the founders or co-founders of startups.
Read more
Beijing to open economic mission in Tel Aviv. Yin Hujen, a Beijing deputy mayor, is in Israel to promote the plan to increase business ties between the tech sectors of the two cities. Read more
Temi inks deal to distribute domestic robot helpers in China. Temi is a video-oriented autonomous robot capable of recognizing and following its users around, making video calls, reporting the weather, playing music or carrying small objects from room to room.
Read more
IoT security startup Armis raises $30 million. Palo Alto, California-headquartered Armis develops and markets security software for enterprise IoT systems. Armis said it would use the investment to meet demand for new products, expand sales and marketing efforts, and invest in research and development. Read more
With no buyers, Teva to close a medical equipment plant in Israel. Israeli pharmaceutical company Teva is closing its facility in the Israeli port town Ashdod as part of its asset divestment effort, after failing to find a buyer. In December, Teva announced a reorganization plan aimed at reducing the company's debt of over $30 billion, accrued as a result of the 2016 acquisition of Actavis, which failed to pay off as the conditions in the generic drug market worsened. Read more
Israeli pharmacies to begin selling medical marijuana products. On April 20, selected Israeli pharmacies will begin selling prescription cannabis products as part of a pilot program for the regulation of medical marijuana sales in Israel. Read more
An Israeli company wants to treat Tourette Syndrome with Cannabis. Nasdaq-listed Therapix Biosciences announced the successful completion of a phase 2 clinical trial of its cannabinoid-based drug for the treatment of Tourette Syndrome, conducted at Yale University Monday. Tourette is a neurological disorder that affects 1 in every 360 children, according to the U.S. Centers for Disease Control and Prevention (CDC). Read more
The real reason "stupid" startups raise so much money. Our instinct to classify innovation as either important or frivolous is why many are left aghast when previously dismissed companies reveal extremely high valuations and investment rounds, writes author Nir Eyal. Read more
Tel Aviv Stock Exchange to advise Kazakh counterpart on cybersecurity. This is the first time the Tel Aviv Stock Exchange will provide cybersecurity consulting to another exchange. As part of the agreement, TASE will provide AIX with a number of cybersecurity services like risk assessment and mapping, planning cybersecurity implementation projects, supplier selection, and supervision of project implementation. Read more
Things to consider when "growing" an Israeli startup in the U.S. With more than 470 ag-tech startups, Israel's agricultural expertise and the country's vibrant startup scene is bearing fruit, but there are common mistakes local ag-tech entrepreneurs make when trying to grow their presence in the U.S., writes Tomer Tzach, CEO of AgTech startup CropX. Read more