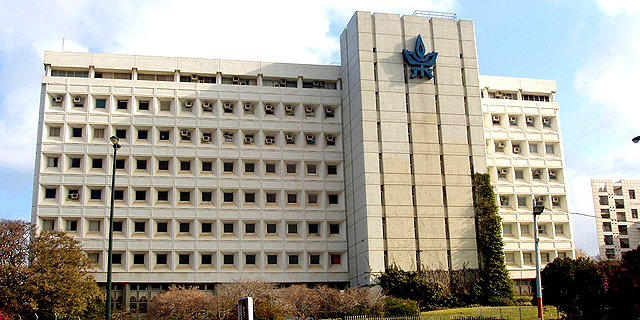 CTech's Sunday Roundup of Israeli Tech News
Globalization drove Israel's economic repositioning, researcher says. 11% of all venture deals in Israel in 2017 were down-rounds, new report says
Globalization drove Israel's economic repositioning, researcher says. "Israel is a uniquely apt example of the success of globalization," Assaf Razin, a professor emeritus of Economy at Tel Aviv University, said in an interview held last week with Calcalist. An influx of foreign investments was essential for the growth of the Israeli technology industry, according to Mr. Razin. These investments set the Israeli market apart, helping the country's skilled engineers find a way to build successful companies. Read more
11% of all venture deals in Israel in 2017 were down-rounds, new report says. In 2016, only 7% of all deals in the Israeli market were down-rounds, according to a new survey. Investment deal structures in the Israeli market show local startups pay a high risk premium and unlike in Silicon Valley use of participating preferred stock and senior liquidation preferences is prevalent. Read more
Read more
New hurdles stall Israeli cannabis export. After Israeli Prime Minister Benjamin Netanyahu greenlit the export of medical cannabis from the country, a fresh new ministerial dispute is delaying government approval for a reform that would allow Israeli farmers to export medical marijuana.
Read more
Adani Group, Elbit to set up Hyderabad drone plant. As part of the joint venture, Adani and Elbit will develop, maintain and upgrade Elbit's unmanned air vehicle systems Hermes 900 and Hermes 450.
Read more
Infinite scrolling keeps web users at the edge of their seats. Author Nir Eyal explores why web interface switched from clicking to infinite scrolling and how this change affects our brains.
Read more
Mental therapy startup Talkspace to start prescribing medication, report says. New York-based Talkspace is set to begin prescribing medication, CNBC reported last week, citing Talkspace CEO Oren Frank. On Thursday, Talkspace announced it hired former UnitedHealth Group executives Neil Leibowitz to the role of chief medical officer. According to CNBC's report, Mr. Leibowits was hired to lead the medical prescription program. Read more
L&T leases over 24,700 square foot of office space in Jerusalem. In November, L&T announced it is opening a development center in Jerusalem, that will house the 100 engineers it already has in the city as well as 300 new hires. The company then also announced plans to expand its Tel Aviv sales office. Read more
Content creation service Slidely partners with Shutterstock. According to the deal, users of Slidely's video creation service Promo will get access to over nine million video clips from Shutterstock's library, bringing the total number of available clips on Promo to 12.5 million.
Read more