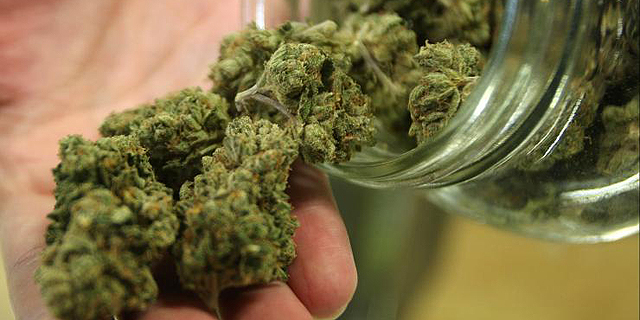 Israeli Cannabis Company Signs Deal With Unnamed Canadian Company Worth "Hundreds of Millions of Shekels"
Together Pharma announced the deal days before Israel's cannabis export reform was blocked yet again by a ministerial dispute
Together Pharma, an Israel-based company focused on growing, exporting, and distributing medical cannabis, has signed a memorandum of understanding with an unnamed Canadian company to sell cannabis valued at "hundreds of millions of shekels," Together said Wednesday.
For daily updates, subscribe to our newsletter by clicking here.
Under the terms of the agreement, the Canadian company will purchase 50 tons of dried cannabis—or the equivalent, five tons of medical cannabis oil—annually. In addition, the two companies will collaborate on research and development pertaining to medical cannabis.
This latest agreement is in addition to existing sales agreements for 25 tons a year with a German company and three tons a year with another Canadian company.
"These agreements ensure the creation of revenue and cash flow that are not dependent on export approval from the state of Israel, and which will derive from the sale of medical cannabis and its products from areas that we will set up in countries outside of Israel that have the relevant export agreements," Together Pharma CEO Nissim Bracha said in a statement.
Together Pharma is currently down as much as 5% on the Tel Aviv Stock Exchange.