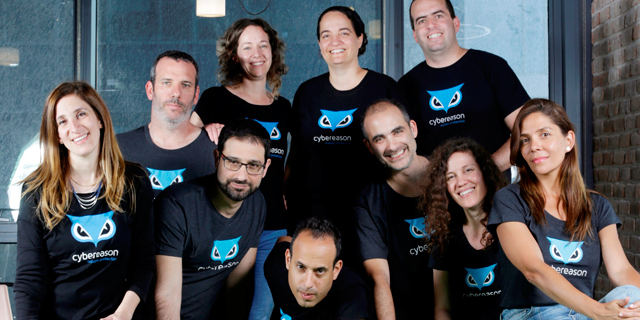 The 50 Startups List
Cybereason Aims to be the Go-To Company in a World of Tailored Cyber Threats
With annual sales in the hundreds of millions of dollars and 400 employees, Cybereason is currently Israel's biggest privately owned cybersecurity startup
Hagar Ravet
|
14:15 18.04.2018
Boston-headquartered Cybereason Inc. wants to be the go-to cybersecurity guardian of enterprises in a world in which all information security walls are expected to succumb to hacking attempts. Technologies that protect organizations by monitoring incoming communication and looking for specific attack patterns lose their relevance when hackers target specific organizations and will spend as much time as needed to find a breach, according to the company's co-founder and CEO Lior Div.
For daily updates, subscribe to our newsletter by clicking here.
Cybereason's software collects and analyzes data about programs running on the computer network in organizations, files accessed by users, and even keystrokes and mouse movements to detect hackers operating on the network. Founded in 2012 by veterans of elite cyber-defense and offense units in the Israeli military, the company raised $189.5 million to date.
"As soon as we realized that we were misled we shared the information with all of our employees, investors, and clients," Mr. Div said in a Friday interview with Calcalist.
According to The Information's report, at a meeting with Cybereason staff, Mr. Div said Mr. Brown, whose true identity could not be confirmed, does not appear to have stolen any sensitive information or intellectual property belonging to the company.
"When you hire so fast, you also make mistakes, and sometimes you have to let people go. We moved three offices in two years, each time doubling the number of employees. We had the privilege of building the company's management from scratch, and each of our top executives could have been a leader in other companies. If you can't get such people on your team, you can't build such an aggressive company," he said.