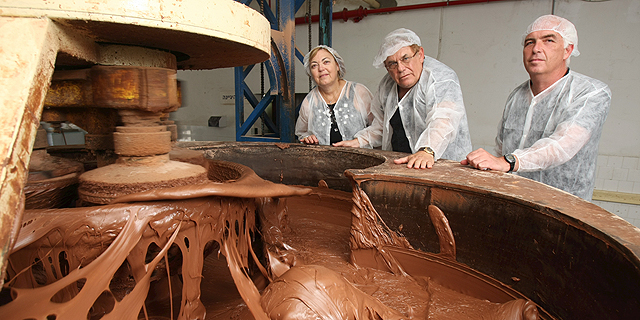 CTech's Monday Roundup of Israeli Tech News
Israeli satellite operator Spacecom bundled in a bid for Tel Aviv real estate. eBay Israel general manager Yuval Matalon steps down
Israeli satellite operator Spacecom bundled in a bid for Tel Aviv real estate. According to the proposed deal, following the successful acquisition of Spacecom by businessman Raz Steinmetz, local real estate company Israel Canada will acquire a controlling share of Midtown, a Tel Aviv real estate project. Both assets are held by Eurocom Group, the controlling stakeholder of Israel's largest telecommunication provider, Bezeq.
Read more
eBay Israel general manager Yuval Matalon steps down. "After almost 10 years and a lot of activity, I have decided to move on," Mr. Matalon said in a statement Sunday. eBay Israel's director of product development Moti Eliav, who joined the company in 2016, will replace him.
Read more
Read more
Attempting to delist, cancer treatment company BioCanCell issues new shares. In October, BioCanCell announced a potential $22.8 million investment contingent on delisting from the Tel Aviv Exchange. After a group of existing investors opposed its plans to delist, the company issued new shares for the investment, diluting the reluctant group.
Read more
Booking.com to expand Tel Aviv research operation. The company plans to hire more people for its local team, currently numbering 25 employees.
Read more
German finance company Arvato backs Israeli behavioral biometrics startup SecuredTouch. SecuredTouch protects mobile users against fraud and identity theft by authenticating the way they interact with their mobile devices.
Read more
For investors looking beyond daily market fluctuations, AI provides a compelling proposition. Michael Strobaek, a senior executive at Credit Suisse, reflects on the types of artificial intelligence-powered companies that offer the most promise.
Read more
Fintech startup Reach raises $3.5 million. The Israel-based startup develops software that enables parties to conduct online meetings and sign binding legal documents online.
Read more
Production optimization startup LeaderMES raises $5 million. LeaderMES develops a cloud-based system for monitoring and optimizing the production process in factories. Read more