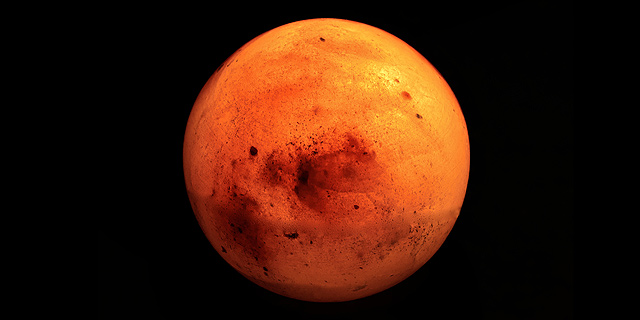 CTech's Wednesday Roundup of Israeli Tech News
Softbank backs sports analytics company PlaySight.Online travel magazine Culture Trip raises $80 million. Former BP CEO Lord Browne joins board of marine data startup Windward.
Softbank backs sports analytics company PlaySight. PlaySight develops smart-court technology that enables players and coaches to employ multi-angle video and proprietary analytics to improve on-court performance. Together with new investor CE Ventures, an Israel-based venture fund backed by Chinese peer-to-peer lending company CreditEase, Softbank's investment ups PlaySight's C Series to $21 million. Read more
Online travel magazine Culture Trip raises $80 million. The funds will be used for making new hires worldwide, reaching new audiences, developing monetization strategies and rebranding. The London-headquartered company is also planning to expand Tel Aviv operations.
Read more
Looking at the stars, researcher sees a legal Pandora's box opening. Current laws applying to space and other planets were formulated with people living on Earth in mind, says Israeli researcher Dov Greenbaum. Read more
Former BP CEO Lord Browne joins board of marine data startup Windward. Tel Aviv-headquartered Windward aggregates and analyzes available marine data to provide customers with insights about ship movements, transports, and risks. Lord Browne has been an investor in the company and a strategic advisor since 2016. Windward's investors include former CIA director David Petraeus and former Mossad Director Tamir Pardo.
Read more
Tel Aviv to set up city-owned shared workspaces. The first locations will be at the Tel Aviv Port shopping and entertainment district and will be operated on a for-profit basis. At this point, the city is exploring whether to operate the workspaces by itself or open a tender for a private operator.
Read more
Work gamification startup GamEffective raises $11 million. The startup, which is based in Israel and New York, uses gamification and insights from behavioral economics to improve employee motivation.
Read more
Former Facebook executive joins autonomous drones company Airobotics. Airobotics designs and manufactures fully automated drones used for industrial purposes such as surveying, and for security in industrial facilities, mining sites, and refineries. On Tuesday, the company announced the appointment of Richard Wooldridge, the former chief operating officer of Facebook's hardware division Building 8, as its chief operating officer.
Read more
Kids clothing subscription box startup Kidbox raises $15.3 million. Kidbox uses data science and machine learning to create customized clothes subscription boxes for kids across the U.S. Kidbox has over 1.2 million customers and has raised $28 million to date. Read more
Database startup ScyllaDB raises $10 million. ScyllaDB develops database technology that allows customers to reduce reliance on costly hardware. Previous investors, including Bessemer Venture Partners, Qualcomm Ventures, Magma Venture Partners, and Western Digital, also participated in the latest round. Read more
AI development tools company Allegro.AI emerges from stealth. The Israel-based company offers a development and management platform for artificial intelligence technology, intended to simplify the process of developing and managing AI-based services such as autonomous vehicles and drones, security, and logistics, with a special focus on computer vision. On Wednesday, the company announced it raised $11 million from Investors including Samsung Catalyst Fund, Robert Bosch Venture Capital GmbH, and MizMaa Ventures.
Read more
In turbulent waters, big shipping companies turn fast. Global freight forwarders make a sharp turn in the adoption of online services. Domain-relevant startups can speed up the process, writes CEO of online freight marketplace Freightos, Eytan Buchman. Read more
Tel Aviv event highlights oncoming disruption of food industry. On Monday night, Israeli food enthusiasts gathered to talk about the meeting points of food and tech. Ran Gavriel Zivan, head of digital investments and internal innovation at Bank Leumi, said Monday that the global food industry is going through a period of disruption, and only the companies who successfully adapt will survive.
Read more