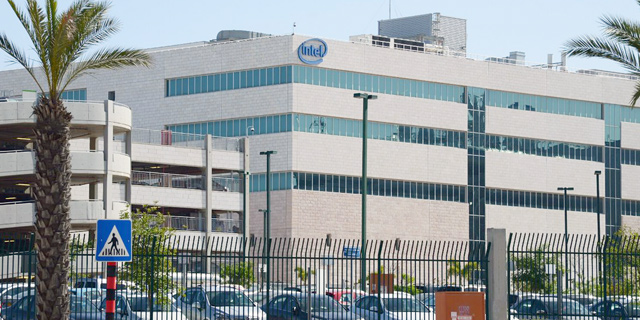 CTech's Tuesday Roundup of Israeli Tech News
Permira to Buy Cisco's Video Unit for $1 Billion. Intel to receive $380 million grant from Israel for expanding local chip manufacturing
Permira to Buy Cisco's Video Unit for $1 Billion. A company backed by private equity firm Permira Holdings has entered into a definitive agreement to acquire Cisco Systems' video software unit NDS Group, the companies announced Tuesday. Based on the acquisition, Permira will create a new company focused on developing and delivering video solutions for the pay-TV industry. Read more
Read more
Credit Suisse grants $200 million credit line to online lender BlueVine. Through its cloud-based platform, BlueVine offers small and medium-sized businesses capital financing, either by credit line or invoice factoring.
Read more
Israel revises rules to benefit local companies in public tenders. Government tenders will now favor Israeli companies over foreign competitors even when the local offering is up to 15% more expensive.
Read more
Marius Nacht invests in Swiss mobile banking startup. Numbrs developed a mobile banking app that aggregates bank accounts and credit card data into a personalized financial service. Mr. Nacht is the co-founder and chairman of Nasdaq-traded Israeli cybersecurity company Check Point. Read more
Israeli defense contractors join startup innovation program. Rafael and ELTA have joined an innovation program aiming to connect established companies and security agencies with Israeli startups developing defense technologies. Read more
Israeli investment house, venture capital firm, to launch fintech incubator. Israel-based investment house Meitav Dash Investments Ltd. and venture capital firm Viola Group have partnered with Danish strategic marketing firm Designit to launch a new fintech incubator. Read more
Israeli startup uses augmented reality to battle hiring biases. Israel-based Actiview employs games and assignments to assess potential hires.
Read more
Israel's defense industries are its greatest technological engine, according to IAI Chairman Harel Locker. Government-owned IAI is Israel's largest aerospace and defense company, developing systems for air, space, sea, land, cyber, and homeland security. Speaking at Calcalist's industry conference on Monday, Mr. Locker said that "without the defense industries, Israel will lose its competitive economic edge."
Read more
If Israel fails to act, it will have no industry in ten years, says Frutarom CEO. Ori Yehudai, president and CEO of Israel-based flavor and fragrance company Frutarom, believes Israel must work together with industry leaders on a long-term plan to increase its gross domestic product.
Read more
What Waze is for drivers, Plataine is for factories, says CEO. Speaking at Calcalist's Conference on Israeli Industry, held in Tel Aviv Monday in partnership with Bank Leumi and Bazan Group, Plantaine CEO Avner Ben-Bassat said artificial intelligence is the great promise of the next industrial revolution. The company offers product optimization and automation technology to manufacturers. Its technology is used by the likes of the Boeing Company and Renault.
Read more