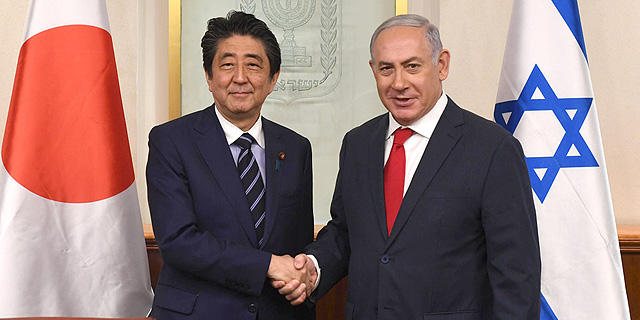 CTech's Monday Roundup of Israeli Tech News
IFF to acquire Frutarom for $7.1 billion. Black Cube sought damaging intel on former Obama officials, report says
IFF to acquire Frutarom for $7.1 billion. Both companies are leaders in the flavors and fragrances industry. U.S.-based IFF will pay 67% in cash and 33% in stock for the Israel-headquartered company, which will become a subsidiary pending regulatory approval. The acquisition deal will be the second largest in Israel's history, surpassed only by 2017's $15.3 billion Intel-Mobileye deal.
Read more
Black Cube sought damaging intel on former Obama officials, report says.The New Yorker named Black Cube as the Israeli intelligence firm hired to discredit former White House staffers involved in the 2015 Iran nuclear deal. The story comes a day after British paper The Observer reported that aides to President Trump hired Israeli ex-spies as part of an effort to diminish support for the deal.
Read more
Diplomats take offense at shoe dessert served to Japan's prime minister in Israel. The unusual dessert was served to Shinzo Abe at the formal dinner hosted by Benjamin and Sara Netanyahu.
Read more
The future of tech lies in code-writing bots, says Microsoft executive and venture capitalist. Chad Fowler, a chief technology officer at Microsoft's startup advocacy department, visited Israel last week to connect with the local startup scene.
Read more
Bit wants to make writing code more like building with Lego. The Tel Aviv-based company developed an algorithm that scans through code, automatically parsing it into modules that can later be searched and reused.
Read more
Cellular services company Celltick plans Tel Aviv IPO to finance growth. The company is looking to raise up to $15 million, listing 15% of its existing shares. Celltick offers its mobile marketing software and products to mobile carriers, OEMs, app developers, and governments. Key customers include Deutsche Telecom, Beeline, and América Móvil.
Read more
Wizz Air to launch sixth direct route between Romania and Israel. A new route connecting Tel Aviv and Sibiu, Romania is set to begin operating in July. The number of Romanian tourists arriving in Israel has been rising sharply in recent years. Read more