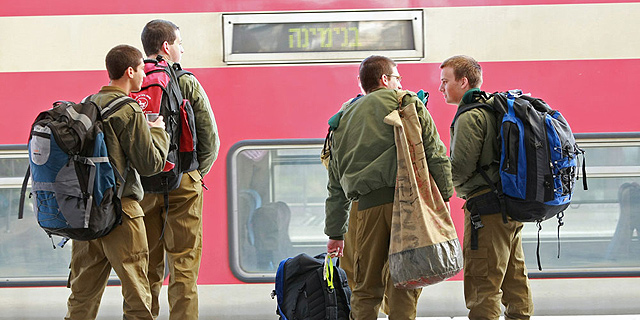 CTech's Tuesday Roundup of Israeli Tech News
Israeli government streamlines tech investments by state-owned companies. Ethemba Capital nears sale of fabrics company Avgol at a $440 million valuation
Israeli government streamlines tech investments by state-owned companies. A decision passed Monday streamlines the regulatory approval procedure required for such investments and increases their monetary cap. Israel's biggest state-owned companies include the national electric company, the national railway company, the country's postal service, and some of its biggest arms manufacturers, including Rafael Advanced Defense Systems and Israel Aerospace Industries.
Read more
Read more
Israel's new privacy protection regulations kick in weeks before GDPR. For the first time in Israel, it will be mandatory to report significant security breaches. While less demanding than the European Union's GDPR, penalties for infringement of the new local regulations include not only fines, but also a maximum prison sentence of up to five years.
Read more
PayPal backs cyberattack simulation company SafeBreach. SafeBreach develops software that mimics breaches and attacks on existing security systems, helping administrators identify and fix security flaws before an attack can occur.
Read more
Eze Vidra, Kevin Baxpehler form new Tel Aviv-based venture fund. Called Remagine Ventures, the fund will invest in early-stage media-related startups.
Read more
Space exploration requires a new space rulebook. Existing international outer space treaties were formulated with only nation-states in mind, writes researcher Dov Greenbaum.
Read more
Plant breeding startup Rootility raises $10 million. Rootility develops root-focused plant breeding methods that increase crop yields, and improve plant tolerances to heat, cold, and soil-borne diseases. The company collaborates with seed companies and food processors including California-based industrial tomato grower Morning Star Co.
Read more
Drip-irrigation pioneer Netafim unveils automated irrigation system. The system provides farmers with real-time recommendations sent to a mobile app based on data gathered from sensors, and can deliver fertilizers and pesticides as well as water, according to Netafim's CEO Ran Maidan.
Read more