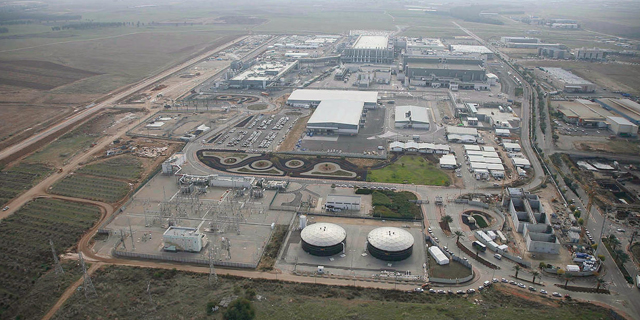 Intel Submits Detailed Plan for $5-Billion Plant Expansion in Israel
The plan involves a major overhaul of the chip manufacturer's Fab 28 plant in the town of Kiryat Gat
Meir Orbach
: 2018-05-15T13:36:04..
Intel announced on Tuesday it has submitted a plan to the Israeli government for a NIS 17 billion ($5-billion) expansion of one of its local chip manufacturing plants. The company did not release a timeframe, a breakdown of costs, or any details on nature of the upgrades.
The company's Fab 28 facility is located in Kiryat Gat, a small town in the southern part of the country. Built in 2008 next to an older Intel plant, Fab 28 manufacturers chips for servers, workstations, mobile computers, and desktops.
Israeli Economy Minister Eli Cohen said on Tuesday he was told by Intel that the chipmaker's board has approved the expansion plan.
"The head of Intel Israel just told me of the decision by the board of global Intel to expand its plant in Israel," Mr. Cohen wrote in a Twitter post.
Calcalist previously reported that the Israeli government offered Intel a $380-million grant as an incentives to expand the plant.
Israeli Finance Minister Moshe Kahlon tweeted in response, saying that the announcement represents "a major accomplishment for the finance ministry and an affirmation of Israel's status as a rising power in the world economy."
Intel said it was responsible for $3.6 billion of Israel's exports in 2017, which represents about 8% of the country's total tech exports. The company also said its plants have produced $50-billion worth of goods throughout their entire lifetime. Local Investments and acquisitions have totaled $35 billion.
"Intel and Israel are a wonderful story of a partnership that started in 1974," Intel's top executive in the country, Yaniv Garty, said in a statement. "Intel believed in the potential of this young country and established here its first research and development center outside of the U.S. Since then, Intel has grown in parallel to Israel, which provides many important achievements to the global firm."