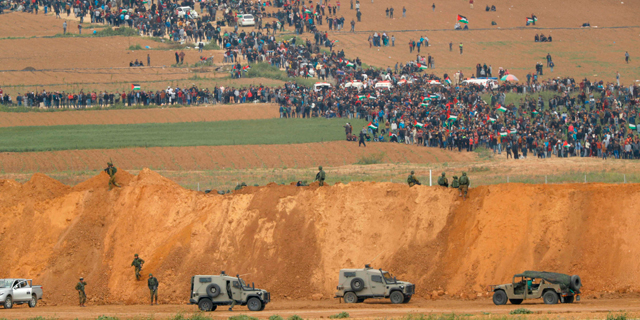 Tel Aviv Stock Exchange Indexes Rise Amid Gaza Turmoil
Deadly events in Gaza fail to rattle investors of the Tel Aviv Stock Exchange
Asaf Shalev
|
17:06 15.05.2018
Two hours before market close, Tel Aviv Stock Exchange's TA-35 and TA-125 indexes are both up about half a percent, even as shockwaves from the previous day's events in Gaza and Jerusalem continue to emanate around the world.
For daily updates, subscribe to our newsletter by clicking here.
Israeli military forces on Monday afternoon dispersed tens of thousands of Palestinian protesters, who had amassed at Gaza's perimeter fence, with live fire, killing as many as 60 people and injuring several thousand, according to Palestinian health officials. The day's death toll was the highest in the conflict since 2014 when Israel carried out an extensive military operation in Gaza, which resulted in more than 2,200 Gazan casualties, and more than 70 Israeli casualties, including 67 soldiers.