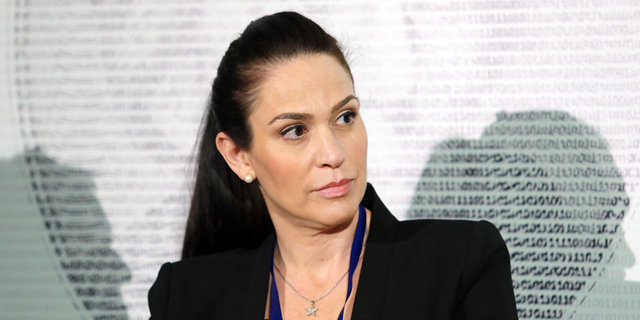 FinTech 2018
The World's Web Companies Will Inevitably Go Into Finance, Says LeumiTech CEO
Banks, not just startups, take part in the re-invention of the financial industry, said LeumiTech's Yifat Oron
Aviv Guter
|
16:02 16.05.2018
The world's web companies will inevitably go into Finance, said Yifat Oron, CEO of LeumiTech. Ms. Oron spoke on Tuesday at the FinTech 2018 conference held in Tel Aviv by Calcalist, Bank Leumi, and KPMG.
For daily updates, subscribe to our newsletter by clicking here.
Ms. Oron spoke at a panel on fintech innovation participated by Arnon Dinur, a partner at Israeli venture capital firm North83, Eitan Bek, a partner at TLV Ventures, and Tomer Michaeli, general partner at Viola FinTech.
"There's a great deal of innovation coming not just from fintech companies, but from the banks," Ms. Oron said. "Some of the players are naturally more conservative, but innovation comes from within and we must fight to protect ourselves," Ms. Oron said.