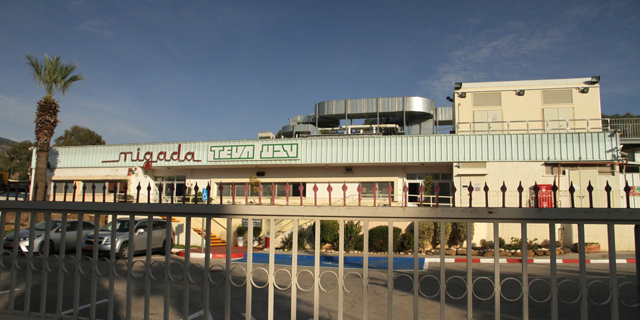 CTech's Wednesday Roundup of Israeli Tech News
Credit Suisse to invest $250 Million in Israel-based life sciences venture fund aMoon. Mercedes to test autonomous electric sedan in Israel
Credit Suisse to invest $250 Million in Israel-based life sciences venture fund aMoon. Marius Nacht, the co-founder of firewall pioneer Check Point Software Technologies Ltd., co-founded aMoon in 2016. On Wednesday, Credit Suisse and aMoon announced a strategic partnership that will see the former invest in aMoon's second fund.
Read more
Mercedes to test autonomous electric sedan in Israel. The automaker is working to obtain regulatory approval from Israeli authorities and hopes to begin testing on public roads later this year.
Read more
Berkshire Hathaway solidified its Teva position in first quarter of 2018. According to a Tuesday filing, Berkshire Hathaway more than doubled its Teva stake during the first quarter of 2018. In February, the company revealed it acquired 18.9 million Teva ADRs in the fourth quarter of 2017. Read more
In Israel, bitcoin is a man's game. According to data collected by an Israeli online cryptocurrency trading site, just 9% of cryptocurrency investors in the country are women.
Read more
Former head of Microsoft's startup outreach program is now a free agent. Tzahi (Zack) Weisfeld, the former general manager of Microsoft's startup outreach program, has revealed he left the company in April. Officially named Microsoft for Startups, Microsoft's startup outreach program operates accelerators in eight locations worldwide and manages the company's cloud and software offerings for startups. Read more
AI neuro-disorder detection and treatment startup BrainQ Technologies raises $8.8 million. BrainQ develops a headset that utilizes electromagnetic fields and artificial intelligence algorithms to detect and treat neuro-disorders such as stroke and spinal cord injury, and promote the natural recovery of patients' brains. Read more
Esports monetization startup Quarterback raises $2.5 million. The Los Angeles-based startup's software runs fan-club gaming leagues with daily challenges, give-away prizes, and competitions. Read more