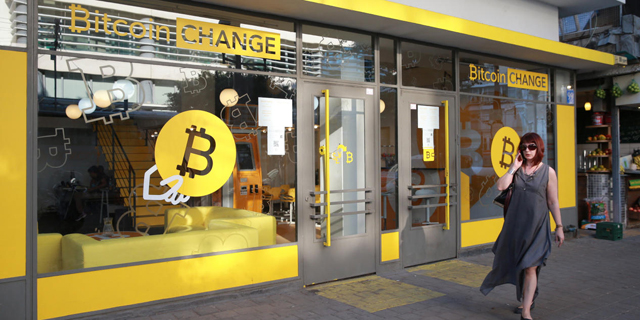 CTech's Thursday Roundup of Israeli Tech News
Watchdog tells Israeli prime minister and ministers they cannot buy cryptocurrencies. Israeli-made UAV dumps skunk-water on Gaza protesters.
Watchdog tells Israeli prime minister and ministers they cannot buy cryptocurrencies. The Israeli state comptroller has issued a directive stating that Israeli government cabinet members should avoid using cryptocurrencies as long as the matter remains unregulated, for fear of conflicts of interest.
Read more
Read more
Israeli defense contractor Rafael sells Iron Dome to Romania. As part of a strategic partnership deal, Rafael will provide Romania with technical knowledge and licenses to manufacture air defense and weapons systems including both ground and naval Iron Dome air defense systems, and Spike missiles.
Read more
Cisco aims for diversity in Israel. Oren Sagi, the general manager of Cisco's Israeli offices, says the inclusion of minority groups in the company's talent pool brings prosperity.
Read more
Viral-bacterial blood test company MeMed gets comparative vote of confidence. A study by Israeli medical researchers compared the company's automated test to similar ones and found it has the potential to reduce antibiotic overuse by almost 90%.
Read more
Payment startup Zooz launches new payment platform. Zooz develops and operates a payment consolidation and analytics platform for e-commerce sites.
Read more
Genomic analytics startup Genoox raises $6 million. Genoox uses machine-learning algorithms to analyze genetic mutations, making clinical genetic sequencing more accessible and affordable.
Read more
Cloud computing startup Spotinst looking to hire 50 workers in Tel Aviv. Spotinst monitors the availability and pricing of computation power offered by cloud services to optimize use by clients.
Read more