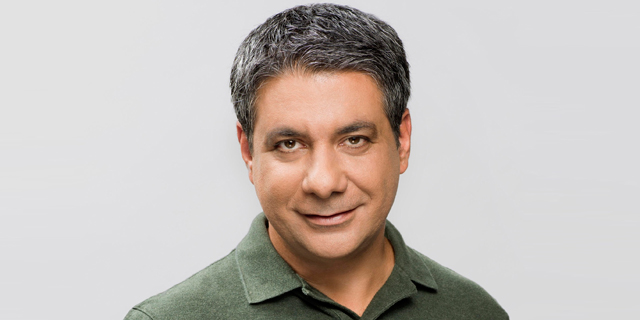 Why We Invested in an Urban-Tech Company
Rapid urbanization places pressure on local municipalities to improve everything from healthcare and transportation to education, economic development, and safety, writes venture capitalist Yaniv Golan
Yaniv Golan
|
11:37 25.05.2018
Roughly 50% of the global population lives in urban areas, and 1.5 million new people are migrating to cities every week. Rapid urbanization places pressure on local municipalities to improve everything from healthcare and transportation to education, economic development, and safety. Despite clear incentives and growing budgets allocated to the improvement of life quality in municipalities, municipal executives lack technology, data, and software to help them make decisions, measure progress, and collaborate effectively. With Smart City spending expected to grow to $2.57 trillion by 2025, we think the time has come for municipalities to move the pilot process from paper and Excel to a purpose-built software platform.
For daily updates, subscribe to our newsletter by clicking here.
Enter UrbanLeap, a Silicon Valley-based start-up led by CEO Arik Bronshtein and chief technology officer Erez Druk. In just a few short months, Arik and Erez spoke with more than 100 municipal decision makers and brought their Software-as-a-Service platform from concept to revenue, embodying the lean start-up ethos, and demonstrating blazing fast speed. With UrbanLeap, municipalities can efficiently prioritize proposals, plan, contract, track, and evaluate new solutions to their challenges. These capabilities enable cities to bring their citizens an increasing number of benefits, with the same resources. As Sacramento's chief information officer Louis Stewart puts it, "By partnering with UrbanLeap, we estimate a 10x expansion in the city's innovation capacity."
With the City of Hayward, SACOG, and Palo Alto as early paying customers, multiple pilots, a pipeline of more than 100 cities, and more than 550,000 local governments worldwide, we came to understand the enormous potential of the addressable market and that this product isn't just a nice-to-have. UrbanLeap turns chaos into a structured system. As the company's customer base broadens, UrbanLeap will understand market trends and generate recommendations, best practices, and benchmarks for cities, creating a network effect & becoming the intelligence layer for municipal executives.
Of course, selling Software-as-a-Service to municipalities requires a different playbook than Business-to-Business sales. Buyer personas can vary dramatically between cities, start-ups must overcome cultural and technical barriers, and municipalities purchase decisions mayfollow different incentive systems than typical enterprise solutions. UrbanLeap has built a compelling go- to- market and further deepened their understanding of these idiosyncrasies, by adding a stellar cast of angel investors and advisers, including Maury Blackman, former CEO of Accela, and Nate Levine, co-founder of OpenGov.com. One of their early supporters is Dr. Jonathan Reichental, Palo Alto's chief information officer. We saw their involvement and commitment throughout the diligence process and gained confidence that although the playbook may be different, it helps to have the authors on your team.
Yaniv Golan is a co-founder of Tel Aviv-based venture firm lool ventures and a General Partner at the firm. Prior to lool Mr. Golan was an angel investor, entrepreneur, technologist and VP at AOL.