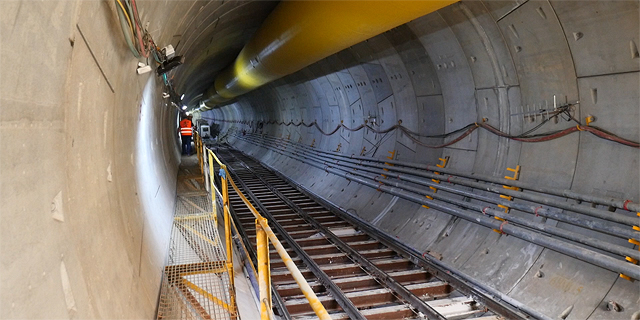 Proximity to Mediterranean Sea May Hamper Work on Tel Aviv Underground
Dubbed the Red Line, the first light rail line, scheduled for completion by October 2021, will connect Tel Aviv with neighboring cities in its metropolitan area through a network of above-ground and underground stations
Ofir Dor
|
18:02 28.05.2018
The construction of Tel Aviv's underground may be affected the city's proximity to the Mediterranean Sea and the need to prevent damage to existing buildings, said Yuan Li, president of China Civil Engineering Construction Corporation Ltd. (CCECC), a company contracted to dig the tunnels for the project.
For daily updates, subscribe to our newsletter by clicking here.
Dubbed the Red Line, the first light rail line will connect Tel Aviv with neighboring cities in its metropolitan area through a network of above-ground and underground stations. In a March report, Israel's state comptroller, a government watchdog, warned about setbacks in six out of nine stations currently under construction, which may delay the completion of the entire project, currently scheduled for October 2021, by one year.