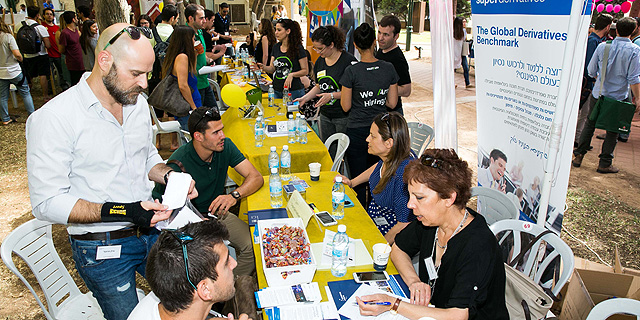 Tech Workers Get More. In Israel, Much More
In Israel, tech employees earned nearly 2.5 times the average wage of all other employees in 2013, compared to an OECD average ratio of 1.64
Lilach Baumer and Shahar Ilan
|
17:32 29.05.2018
In Israel, tech employees earned almost 2.5 times the average wage of non-tech employees, according to a new report which reviewed data from 2013. In terms of wage inequality, this ratio placed Israel higher than countries like the U.K., Germany and France, and much higher than the OECD average of a 1.64 ratio, according to the report published by Israel-based Taub Center for Social Policy Studies.
For daily updates, subscribe to our newsletter by clicking here.
Gross domestic product per capita in Israel is growing at a slower rate than the OECD average, highlighting the fact that a tenth of Israel's business sector accounts for about half of its exported production. Israel's GDP per capita has grown on average 1.3% a year in 2014-2017, compared to the OECD average of 1.9%, despite the unemployment rate being at an all time low.