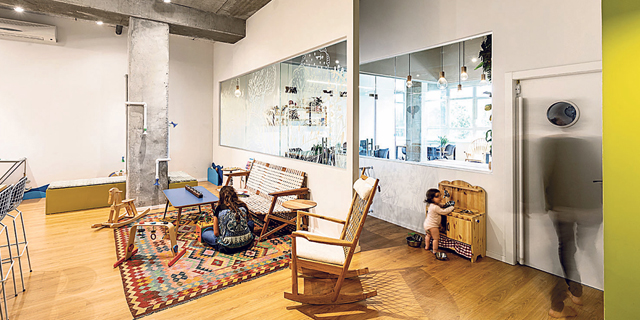 Mommy Work Is Coworking Space for Busy Moms, err, Parents
The Israeli coworking space offers onsite daycare with scheduled diaper changes and playtime
Amarelle Wenkert
|
18:39 30.05.2018
Located in the small tech bubble of Ra'anana, not far from Tel Aviv, Mommy Work is a coworking space for parents of young children which offers onsite daycare and a tightly scheduled work-play agenda—diaper change is at 9:45 and 12:15, according to the website.
For daily updates, subscribe to our newsletter by clicking here.
It is the first parent-oriented coworking venture to open in Israel, a country where the startup employee is king, coworking spaces shoot up like weeds in an unkempt backyard, and the average fertility rate is near twice the OECD average of 1.7 births per woman, according to OECD data.
Ms. Haim is due to go on maternity leave with her second child in October, after which she and her husband aim to launch a Tel Aviv location. The pair has a desire to open locations throughout the country, but no set plan yet. "We are working from the gut," Ms. Haim said.
Dotan Levy contributed to this article.