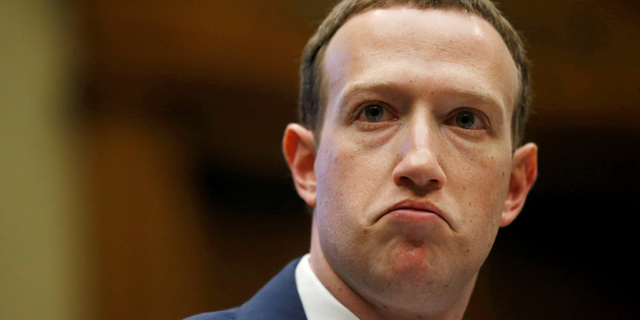 CTech's Sunday Roundup of Israeli Tech News
Tactics of Israeli Psy-Group, Black Cube revealed in Canadian court battle. Israeli Supreme Court invalidates litigation clause in Facebook's user agreement
Tactics of Israeli Psy-Group, Black Cube revealed in Canadian court battle. Two Israeli intelligence gathering firms, Psy-Group and Black Cube, have been at the center of several exposes in recent months. The former pitched a social media manipulation campaign to the Trump campaign in 2016, according to the New York Times. The latter sent its employees to secretly find damaging information on two former Obama White House aides involved in negotiating the Iran nuclear deal, the New Yorker magazine reported. Now, both firms are being sued in Canada in an unrelated case that sheds lights on the firms' cloak and dagger tactics.
Read more
Israeli Supreme Court invalidates litigation clause in Facebook's user agreement. Facebook requires users to agree that any lawsuits brought against the company will be litigated in California. The court sided with a legal opinion submitted by Israel's attorney general's office, which argued that mandatory adjudication in California is an unfair condition in the agreement signed by users of Facebook in Israel. Read more
Parking app developer ParkWhiz acquires Tel Aviv-based CodiPark. ParkWhiz develops apps that allow drivers to pre-book and pay for parking spaces from different parking operators at specific times and locations.
Read more
Xiaomi taps Mantis Vision's 3D camera technology for new mobile phone. The Mi 8 flagship phone unveiled last week features a front camera incorporating technology designed by Israel-based Mantis.
Read more
Israeli startups to use state-owned infrastructure to test new tech. Israeli startups looking to pilot their technology will soon be able to do so in collaboration with the country's state-owned companies, according to a new government program. The program will provide product development assistance to technology companies, and monetary assistance to the tune of 20%-60% of the companies' research and development expenses.
Read more
Israeli dronemaker Aeronautics completes acquisition of U.S. company Chassis Plans. Aeronautics first announced the deal in September, but the acquisition was jeopardized when the dronemaker came under police investigation in Israel.
Read more
Digital wallet startup Colu mints new cryptocoin. The Israeli startup uses blockchain technology to create localized digital currencies, designed to encourage local spending within communities.
Read more
U.S. Air Force Research Lab to collaborate with Israel's Ben Gurion University on aviation algorithms. The three-year project will focus on developing algorithms that monitor the health of aviation engines.
Read more
Frutarom completes $30-million acquisition of Brazil's Bremil. Weeks after announcing it has accepted a $7.1-billion buyout offer from Flavors & Fragrances Inc., Israel-based Frutarom Industries Ltd. said on Thursday it has completed the acquisition of a 51% stake in the much smaller producer of savory solutions. Read more