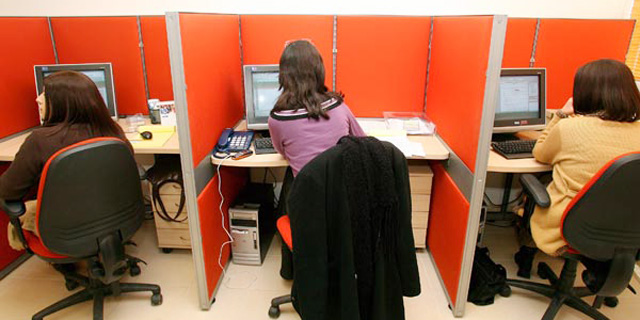 CTech's Monday Roundup of Israeli Tech News
Israel picks seven companies to run state-funded coding bootcamps. Visa announces $100-Million venture fund focused on Europe and Israel
Israel picks seven companies to run state-funded coding bootcamps. The initiative, designed to increase diversity in Israel's tech sector and answer the sector's talent crunch, will be open to people with degrees in exact sciences.
Read more
Visa announces $100-Million venture fund focused on Europe and Israel. The financial services company is looking for technologies in areas like payments, information security, fraud prevention, and e-commerce.
Read more
Read more
In frenzied Israeli coworking market, smaller competitors drop out. The number of coworking sites in the country is expected to double in 2019, but competition takes its toll.
Read more
Genealogy company MyHeritage to retire services It acquired in 2011. MyHeritage is retiring online family tree backup service BackupMyTree, and two databases, Family Link and World Vital Records. All three services will be decommissioned and deleted September 1.
Read more
Protecting the privacy of fans and players as the business of sports data booms. The end of the federal ban on sports gambling in the U.S. is likely to invigorate the collection and use of sports data, writes Dov Greenbaum.
Read more
Palestinian soccer official slams Messi ahead of Jerusalem exhibition game. Argentinian soccer player Lionel Messi is scheduled to a play in a friendly game between Israel and his home country of Argentina this weekend in Jerusalem.
Read More
U.S. real estate moguls flock to Israel to issue bonds. In April, American businessman Larry Silverstein visited Israel to meet with investors ahead of raising almost $190 million in bonds on the Tel Aviv Stock Exchange. Ten years ago, the notion of Tel Aviv financiers lending money to a businessman like Mr. Silverstein would have seemed far-fetched, but international and especially American companies looking to raise funds through an issuance of bonds on the Tel Aviv exchange have become more commonplace in recent years. The reason? The local interest rates.
Read more