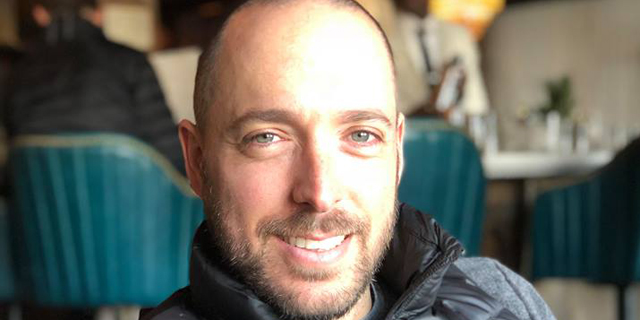 Opinion
We Ship. It Works. Wow
When Kano co-founder and then CEO Yonatan Raz-Fridman worked on the supply chain for the company's computer building kit, those were the objectives defined
Yonatan Raz-Fridman
|
09:22 08.06.2018
In the first half of 2014, as CEO of Kano, I worked with my co-founder Alex, our board members Saul and James, our relentless team and partners to finalise the supply chain and production for the Kano Computer Kit, a product which we launched several months prior, in what became the most crowdfunded learning invention with over $1.5M of pre-orders from over 14,000 people in 86 countries. By the time we delivered the computer kits to their rightful owners we have essentially pre-sold 18,000 computer kits. The team's sense of accomplishment was strong, the sense of responsibility was huge, and the sense of anxiety was not insignificant. After all, we were about 20 people on the team, none of whom was ever in such position before.
For daily updates, subscribe to our newsletter by clicking here.
To make sure that our team was 100% aligned with what needs to get done, we have coined a very simple sentence to describe our most important goal for 2014: We Ship. It Works. Wow. The objectives were clear and succinct:
We need to Ship the product and keep our promise to customers and Kickstarter backers.
The product needs to Work out-of-the-box according to people's expectations.
And if we accomplish that, then the experience for our users will be a Wow.
In this post, I would like to share with you my thoughts and lessons learned from our execution of goal number one — we ship.
During 2009–2012 I worked for a company that was and still is, one of the world's largest designers, manufacturers and marketers of DIY consumer products, a pioneer and global trendsetter — Keter Group, with over $1 billion in annual sales. During my time there, working closely with the group's President, executive leadership and design and engineering teams, I have seen first hand what it takes to design, build and commercialise new products at the speed of light, and at scale. Beyond the obvious exceptional skill set, operational excellence, deep market understanding, and fearless competitive spirit, what was most insightful to me was the importance of taking control of your own destiny. In the case of Keter Group, it was taking complete control of design, production, and supply chain, and a level of execution which was the best operational school I could have imagined.
Fast forward to March 2014, knowing that we are six months away from shipping the first computer kits to our customers, we were still facing serious challenges with the manufacturing of several of our key components. Although our communication channels with our supply chain partners in China were excellent, there were still operational issues which were not solved. I may not have realised it at that point in time, but my experience at Keter Group kicked-in with full force and it was abundantly clear what needs to get done — we must take control of our own destiny. If we can't solve our supply chain issues, then we can't Ship.
Taking control of our own destiny meant only one thing that we should be doing, and that was to hire a seasoned manufacturing manager with a proven track record in making electronics but also with a successful experience working in China and with Chinese factories. And so, the plan was simple — find that person, attract him/her to join, and immediately relocate them to China, fix our problems and put our supply chain up for success so we can Ship a product that Works. With the help of an excellent recruiting firm in London that specialises in hires for operations, manufacturing and logistics roles, I've managed to find Mike, a wonderful British man, with the exact experience that we were looking for.
After meeting Mike for several hours I invited him to join me for a work trip in Shenzhen the week after. My thinking was, on paper he has the right experience and credentials, and I have enjoyed spending time with him when we first met, but I wanted to see how he handles himself on the ground, under pressure and most importantly to see if we can trust him to not only do the job but do it in the Kano way. After a week in Shenzhen, on the flight back to London, I have asked Mike to join us effective immediately to lead manufacturing and supply chain and to do so in Shenzhen. Part of the job specification was to move to Shenzhen and come back only after we ship. And so, indeed we shipped, 18,000 Kano computer kits, our first-ever production in September 2014, to raving customer reactions.
Mike is still with us at Kano to this very day, doing an extraordinary work alongside the Kano China team, and over the years since he joined he played an instrumental role in cementing kano's operational capabilities which in turn allowed the company to have a much better and more effective control on lead-times of components, quality of the end product, cost of components, and ultimately supporting the company in the delivery of state-of-the-art product experience.
Why am I sharing this with you, and why should you care?
Building hardware is hard, expensive and intense. While I am confident that entrepreneurs and creators, who embark on expeditions of bringing new hardware products and experiences to consumers, are doing so out of a genuine passion to make a difference in people's lives, still it remains a very challenging journey. Hardware companies need more resources at the early stages — more capital, more diverse team capabilities, more partnerships, effective marketing spend, more space to work, and most importantly, although counterintuitive to what others may think, more control.
From my experience, and in my perspective, our ability to deliver exceptional products and experiences is tightly correlated with our ability to understand, manage, and scale operational capabilities, and that includes designing the right supply chain for your product and business, at the right time, and with the right people. This in turn will help to accomplish what as been famously said by the inventor of LEGO — "only the best is good enough".
Yonatan Raz-Fridman is CEO and Founder of Sosu, a Brooklyn-based robotics company that builds screen-less and privacy-first enchanted machines. He is the co-founder and board Member, and the previous CEO, of computer building kit company Kano. This post was originally published on Medium .